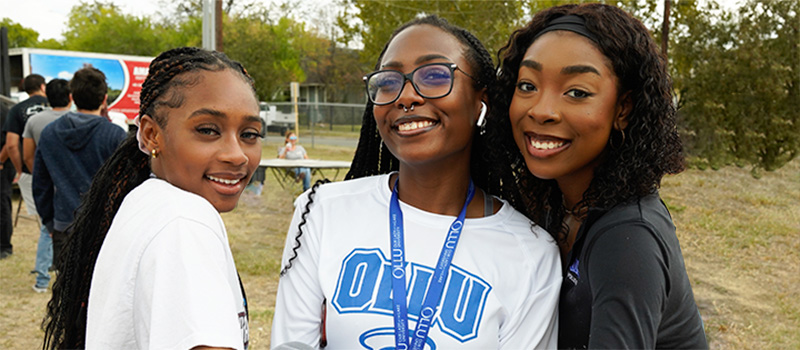 Our Lady of the Lake University is a vibrant, diverse community rich in history. Students, faculty and staff know each other well and understand the importance of community milestones, events and rites of passage. This is a place where people make friends and professional connections they will have forever.
With more than 50 student organizations and an artistic population, ours is a creative community. The OLLU campus hums with mariachi concerts, art installations, plays, lectures and many other events. Students also spend their free time cheering on the Saints at sporting events, taking in the scenery from the swings outside of the Sueltenfuss Library, or walking along the trails of Lake Elmendorf Park.
Located just three miles from downtown San Antonio -- a historic, multicultural city -- OLLU is an oasis in the city. This gives students the best of all possible worlds - a quiet, safe campus with nearby access to professional internships, arts events, a pluralistic community and world class sports.