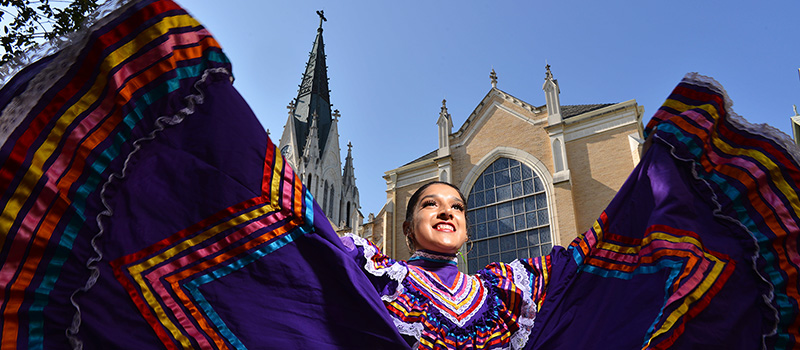 OLLU: The Birthplace of Hispanic Serving Institutions
A Legacy that reaches across the U.S. and Beyond
As the birthplace of the HSI designation, OLLU celebrates its rich Latino history. OLLU continues to have one of the highest percentages of Hispanic student enrollment in the nation and is a top 90 producer of Hispanic graduates with master's degrees.
In 1986, Dr. Antonio Rigual, OLLU's provost at that time, convened a group of leaders from 18 universities to discuss the formation of an association of colleges and universities that served large populations of Hispanic students. From that meeting, the Hispanic Association of Colleges and Universities (HACU) was born and was housed on the OLLU campus through its early years. The association lobbied Congress and the federal designation of Hispanic Serving Institution or HSI was born. Today, there are more than 500 HSIs in the U.S., Latin America and Spain.
OLLU is proud of a legacy that reaches across the U.S. and beyond, extending into outer space.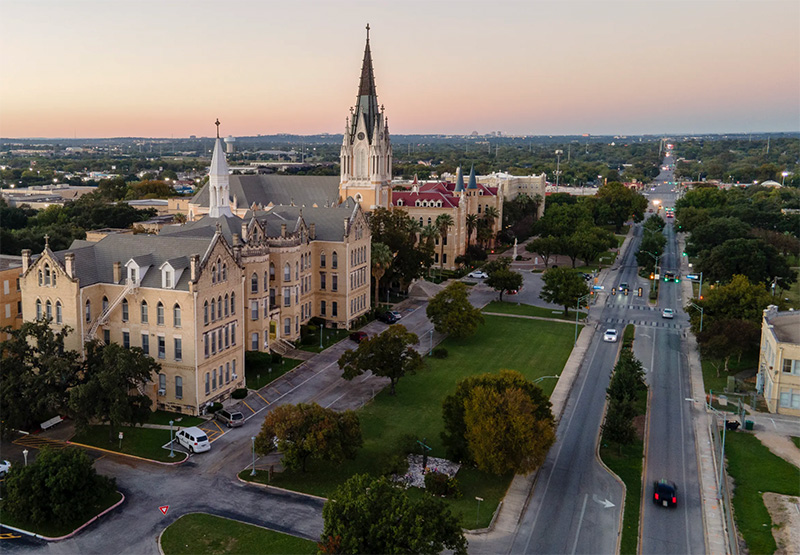 The Hispanic University of America - Read OLLU President Abel Chávez's article in the San Antonio Report
Photo Credit: Nick Wagner / San Antonio Report
OLLU Hispanic History
1967
OLLU launched the nation's first bilingual education training program for teachers.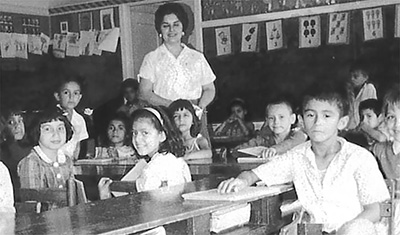 1968
OLLU hosted the U.S. Commission on Civil Rights Hearings on Mexican Americans in the Southwest, which addressed education, employment, economic security, and the administration of justice as they affected Mexican Americans in Texas, Arizona, California, Colorado, and New Mexico.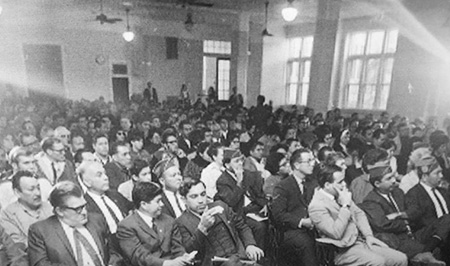 1969
State Senator Joe Bernal (MEd 1954) authored the first bilingual education act in Texas.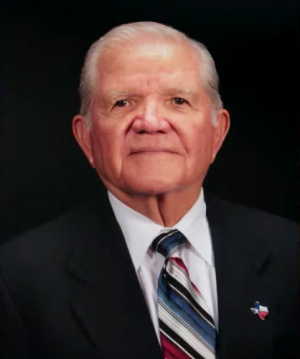 1988
Alumnus Col. Gil Coronado (BA 1975) persuaded Congress to extend National Hispanic Heritage Week to 30 days and is now known as the father of Hispanic Heritage Month.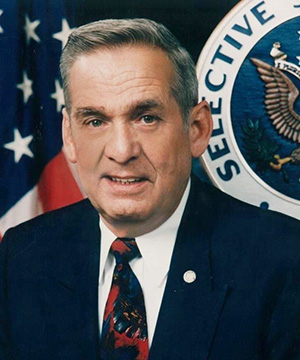 Present
OLLU has one of the highest percentages of Hispanic student enrollment in the nation and is a top 90 producer of Hispanic graduates with master's degrees.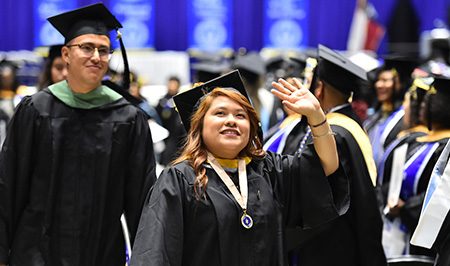 OLLU continues to be a premiere Hispanic Serving Institution
OLLU has been ranked as a Top 100 Producer of Graduate Degrees among minorities by Diverse Issues in Higher Education Magazine.
Rankings for specific programs include:
#1 - Doctorate in Psychology - Hispanic Graduates

#1

- Doctorate in Leadership - Hispanic Graduates
#8 - Master's in Communication Sciences and Disorders - Hispanic Graduates

#11

- Master's in Social Work - Hispanic Graduates
#14 - Master's in Management - Hispanic Graduates
#35 - Master's in Psychology - Hispanic Graduates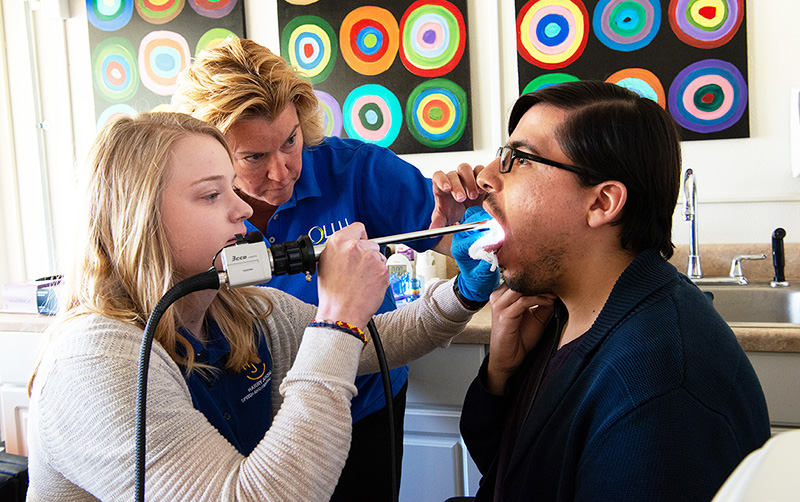 TOP 5
in Texas for economic diversity
TOP 10
in the nation for Hispanic degree-seeking undergraduates
Top 90
nationally for awarding master's degrees to Hispanic students
Outstanding Achievements of OLLU Hispanic Alumni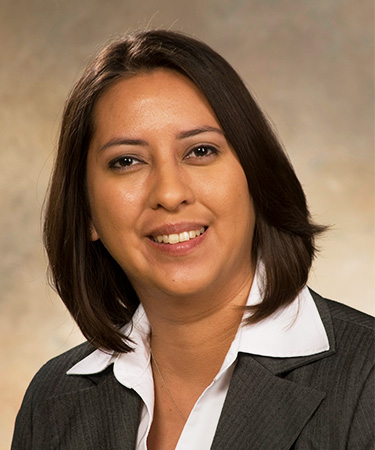 Yvonne Villegas-Aguilera
BA 2002

A Branch Chief at NASA, Yvonne supervised the engineers who designed the solid rocket boosters of Artemis 1, which orbited the moon in 2022. She helped design and assemble the rocket motor for Ares I-X, the first test flight of NASA's moon rocket in 2009.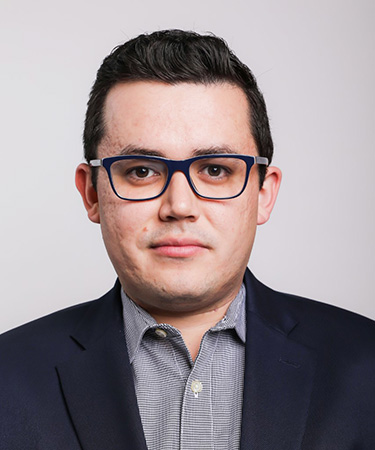 David Romo
BA 2013

As Vice President for News Production at Univision in Miami, David won a National Emmy Award in 2021-22 for "Outstanding News Program in Spanish." He previously won two Lone Star Emmy Awards for Univision 41 in San Antonio.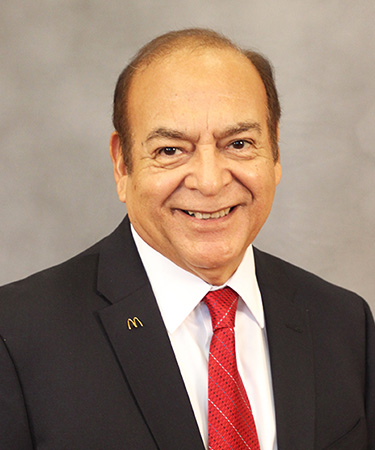 Richard Acosta
BBA 1973

A native of San Antonio's West Side, Richard and his family own 48 McDonald's restaurants in San Antonio, Corpus Christi and surrounding areas. They have more than 2,000 employees and a $30 million payroll. He serves on the OLLU Board of Trustees.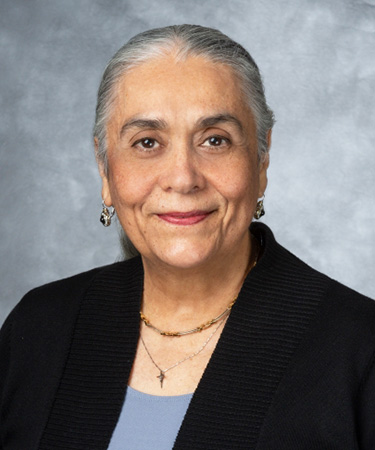 Alma Rodriguez
BA 1975

She serves as Vice President of Medical Affairs at MD Anderson Cancer Center in Houston and has been named among the "Best Doctors in America." Dr. Rodriguez is an internist and a Professor of Medicine.
Recent Hispanic Serving Institution/Minority Serving Institution
grants received by OLLU