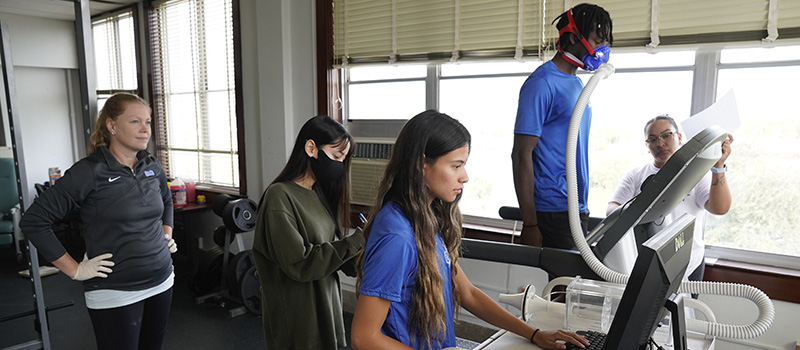 Nationally-Recognized Programs
Our Lady of the Lake University offers students more than 75 undergraduate, master's level and doctoral degree programs in an intimate campus environment. Our nationally-recognized programs allow students to explore new learning experiences and pursue their academic passions under our award-winning faculty.
OLLU's innovative curriculum provides undergraduates the opportunity to double the value of their education. By redesigning general education requirements, OLLU has made it possible for students to earn a double major or double minor in the time it takes to earn one major at other universities. Students may also pursue accelerated bachelor's to master's programs in selected areas of study.
Graduate students benefit from flexible program offerings. Classes may be taken during the day, in the evening, on weekends or online -- allowing them to advance their education while balancing work and family.
Our emphasis on hands-on learning combined with small class sizes and a close-knit community provides an experience that strengthens the development of all students committed to becoming tomorrow's leaders.
Course Catalogs
Explore undergraduate and graduate degree course descriptions, degree requirements, deadlines.
70+
undergraduate majors and minors