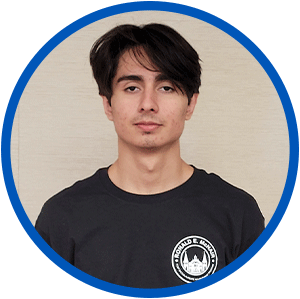 Marcus Antu
Major: Psychology and Counseling
Graduation Date: May 2024
Mentor: Dr. Kathryn Anderson
Robots are increasingly entering our lives, especially Social Robots meant to encourage the development of a personal relationship. Currently, there exists little research investigating the development of empathy for Social Robots amongst Human-Robot Interactions. My research investigates the conditions necessary to engender empathy for robots. Modeled after Kate Darling's (2015) experiment regarding empathic concern towards robots, participants will ask to smash robots that vary regarding movement and the presence of a back story. This study seeks to obtain both quantitative and qualitative data. Length of hesitation from being ordered to smash the robot to completing the instructions will be measured as empathic concern. Additionally, participants will be issued a post-test survey inquiring as to their reasons for hesitating.
"Participant-Ascribed Anthropomorphism in Human-Robot Interactions "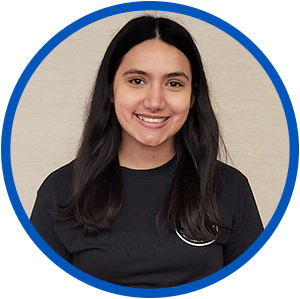 Destiny Arenas
Major: Biology
Graduation Date: December 2024
Mentor: Dr. Paul Asamoah
The purpose of this study is to illustrate the importance of maintaining a strong family unit to depend on during cancer treatment by shedding light on the experiences of the
caretakers of the family in this study. Through the use of interviews with the wife and two children of a cancer patient, we will gain an understanding of the struggles they face as caretakers as well as how sharing caregiving responsibilities amongst each other through this difficult time impacted them emotionally. The interviews will help us to learn as much as possible about the caretaker's responsibilities and emotions during every step of the cancer treatment, and how their family played a positive role in their life. The long-term goal of this study is to identify how a family can be fortified and united while caring for a loved one with cancer, so that future families that find themselves in the same position as the one in this study may better understand what challenges to expect in their cancer journey and learn the importance of building a stronger family unit to get through this battle.
"The Caring Family: How a Strong Family Unit Battles Cancer Together"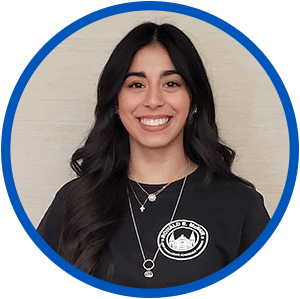 Jacqueline Baldazo
Major: Kinesiology (Health Professions Concentration)
Graduation Date: May 2023
Mentor: Dr. Josiah Johnson
I was inspired to research non-pharmaceutical treatments for Alzheimer's after witnessing my grandmother's journey with the disease, from her diagnosis to her unfortunate passing. Given my current qualifications and degree plan, I feel best equipped to evaluate exercise as a non-pharmaceutical treatment and its relation to the disease's progression. I am using hippocampal atrophy, one of the biomarkers of Alzheimer's, to measure progression.
Under the guidance of Dr. Johnson and Dr. Kulbaba, I will measure the change in hippocampal volume of patients with Alzheimer's and/or mild cognitive impairment (MCI) throughout their exercise program.
"Evaluating the Effectiveness of Exercise Rehabilitative Therapy on the Progression of Alzheimer's Disease on Geriatric Patients Meta-Analysis"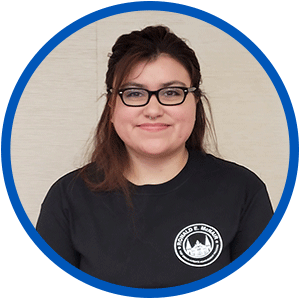 RaLisa Bernal
Major: Computer Information Systems & Security and Mathematics
Graduation Date: December 2024
Mentor: Dr. James Cox
Although there has been research done on the relationship between math and computer programming, there has been little to no research done on how a student's understanding of math affects their computer programming skills. If a student's understanding of math affects their computer programming skills, we can assume that helping a student hone their math skills will also help them succeed in their computer programming classes. In this study, I will measure a student's understanding of math and its impact on computer programming courses. Considering how math is one major component of how computer science came to be, it would make sense for a student in that field to have a good understanding of math. The methods used will be a self-efficacy test along with student's grades in their math and computer programming courses. I will be comparing the students' grades and getting the mean from all the participants in their respective courses.
"How Does a Mathematical Understanding Affect Computer Programming?"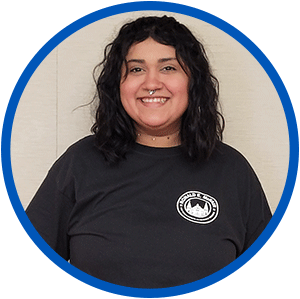 Kimberly Carrizales
Major: Pre-Counseling Psychology
Graduation Date: May 2023
Mentor: Dr. Jacqueline Coppock
This study will explore how first-generation Latinx college students' cultural norms and family expectations impact their educational journey. These students experience unique stresses when attempting to reach their academic goals due to pressure placed on them to uphold specific values of their home and heritage. Many must also overcome immigration status, poverty, discrimination, low self-esteem, higher depression and attempted suicide rates, gender stereotypes, and limited English proficiency.
By highlighting the unique experiences of first-generation Latinx students, I hope this research will help inform university programs and retention efforts aimed at this population.
"How Do Cultural Norms and Family Expectations Impact the Perspectives of Latinx First-Generation Students Pursuing Higher Education?"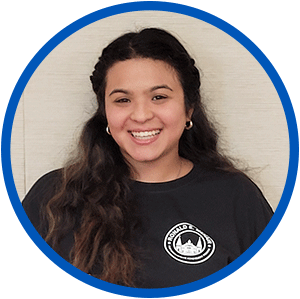 Naomi Casanova
Major: Criminal Justice and Psychology
Graduation Date: May 2024
Mentor: Dr. Brittany Chozinski
Many children face challenges growing up and as a result, they often find themselves behind bars because of the choices that they make. Research has shown that children who have been abused or neglected often make these terrible choices based on what they have seen or who they have in their household. This study aims to determine what protective factors help prevent children who have been abused or neglected to stay out of the criminal justice system later in life. This qualitative study will utilize interviews with current and former employees of Child Protective Services.
"What Protective Factors Help Prevent Children Who Have Experienced Abuse or Neglect Stay Out of the Criminal Justice System Later in Life"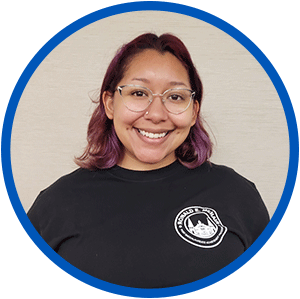 Alexa Aaliyah Delgado
Major: Biology
Graduation Date: Fall 2024
Mentor: Dr. Briana Salas
The Microbiologically Induced Research Project or M.I.C, will be utilized to identify the bacteria that are present when metals in the Gulf of Mexico corrode. Through DNA extraction and PCR, we will isolate and amplify bacterial DNA from our samples to conduct further research and experiments on the present bacteria. This will aid in the construction and maintenance of metal boats, ships, oil rigs, and other metal objects in the waters of the Gulf of Mexico.
"Microbiologically Induced Corrosion"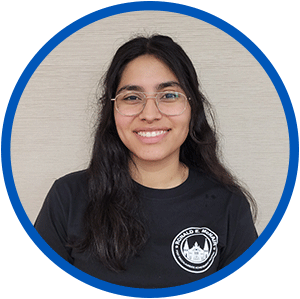 Isis Esparza Valdez
Major: Psychology
Graduation Date: May 2024
Mentor: Dr. Jessica Quintero
Utilizing photovoice methodology, Chicana/Latina first-generation college students will conceptualize the strengths that their lived experiences have contributed to their college success. Current research on first-generation college students, especially students of color, focuses on deficits and challenges to be overcome. According to the National Center for Education Statistics College Enrollment Rates report (2018), the enrollment rate of Hispanic students at colleges and universities in the U.S. has nearly doubled in the last two decades; with Hispanic women enrolling at higher rates than their male counterparts. Photovoice, a participatory action research method uses ethnography, critical reflection and dialogue, and photography to bring awareness for social change. This study will put the voices of Chicana/Latina first-generation college students at the forefront of the student success conversation. The photos and stories shared will increase awareness of the cultural assets this population employs to contribute to their college success.
"Photovoice: A strengths-based look into Chicana/Latina first-generation college student success"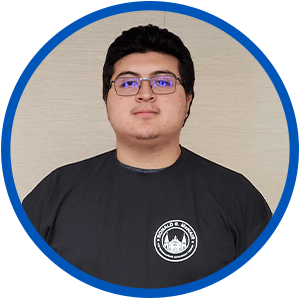 Francisco Frade
Major: Computer Information Systems & Security and Psychology
Graduation Date: December 2024
Mentor: Dr. Glen Dietrich
This research explores the psychological effects cyber-attacks have on employees in professional settings. What cyber policy is in place to aid the employees who are unwitting insider threats? What emotional and/or behavioral effects would the individual have? The literature review supporting this topic is comprised of books, peer-reviewed journals, and a dissertation. The intended audience for this research includes students and researchers interested in furthering their understanding of cybersecurity and psychology with a focus on an individual response plan and/or cyber policies. This research can also aid counselors, clinical psychiatrists, and those who have or are pursuing a degree in psychology that are interested in understanding more about the impacts cyber-attacks have on individuals. It also benefits students and hobbyists looking to understand the emotional and behavioral effects cyber-attacks have.
"The Psychological Impacts Cyber Attacks Have on Professional Employees"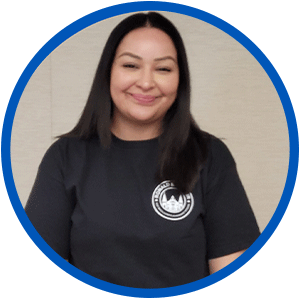 Angelique Luna
Major: Kinesiology
Graduation Date: December 2023
Mentor: Dr. Emily Sauers
This research study will describe the relationship between college aged Hispanic women and cardio metabolic factors. Prior research in this area with this population focused primarily on individuals with an active lifestyle, such as athletes. This research will focus on the average Hispanic college student, excluding athletes. Study participants, while fasting, will undergo blood glucose and lipid testing, anthropometrics screening, and blood pressure and heart rate screening. Participants will then undergo cardiorespiratory testing and muscular fitness for comparison.
"Cardiometabolic Risk Factors in Hispanic College Aged Women"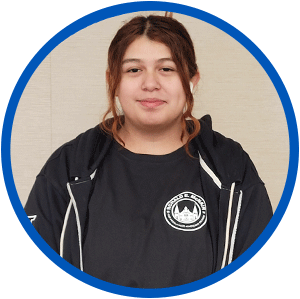 Casandra Rodriguez
Major: Psychology and Criminal Justice
Graduation Date: December 2023
Mentor: Dr. Brittany Chozinski
The purpose of this research is to determine if children with a conduct disorder or antisocial personality disorder diagnosis can build social skills through viewing cartoons.
There has been research involving children from the autism spectrum who use cartoons, videos, animations, or games to introduce social cues, but little research has focused on potential positive impacts on children who have a conduct disorder or antisocial personality disorder diagnosis. This research will focus on cartoons that show the most promising with the development of social cues, then watching the cartoons to analyze what specific skills they work with and how they are able to simplify this behavior for the children to understand. Depending on the collection of skills identified, research findings could potentially be used to create a cartoon at a later date.
"Can Cartoons Help to Build Empathy and Social Cues for Children Who Have Displayed Symptoms of Anti-Social Personality Disorder?"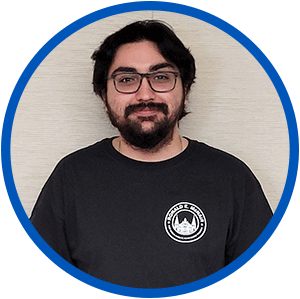 Nicholas Salas
Major: EC-6 Education
Graduation Date: December 2024
Mentor: Dr. Lucinda Juarez
The purpose of this research is to determine if there is a connection/correlation between unfettered and/or unsupervised internet access by minors (persons ages 3-18) who report viewing acts of violence, fatalities, pornography and/or acts of a sexual nature which caused them trauma, hurt, disturbance or desensitization to humanity. The research further explores whether this desensitization results in the ability to form connections and healthy relationships and which leads to isolation, feelings of depression, suicide–death by police shootout and thoughts of committing killings and mass injuries of students, teachers, typically at their home schools where they attended. The research results will inform educators, parents, and the overall community about the possible trauma and dangerous influence the internet can pose to minors and what can be done to help their mental health and prevent tragedies.
"Unfettered/Unsupervised Access to the Internet by Minors"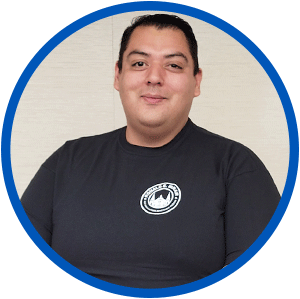 Frankie Saldana
Major: Social Work
Graduation Date: May 2024
Mentor: Dr. Alicia Hawley-Bernardez
This research proposal is revolved around recidivism and the Hispanic male experiences. In the United States there are over 600,000 inmates that are released into public society, with the expectation of these inmates to re-enter society successfully. In the state of Texas these are 112,782 men who are incarcerated, in 2023 over 17,000 men are released 16,000 of those men are released into parole. It will benefit society if these inmates desist and stop reoffending.
"Recidivism: What are Hispanic Male Experiences?"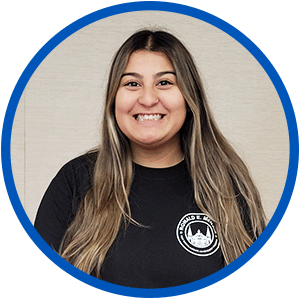 Stephanie Sandoval
Major: Communications Science and Disorders
Graduation Date: May 2024
Mentor: Dr. Christine Carmichael
The purpose of my research question is to investigate the impact of disparities in healthcare access and quality on the diagnosis of Autism Spectrum Disorder (ASD). This research seeks to understand how factors such as race, ethnicity, socioeconomic status, and geographic location may influence the likelihood of receiving an ASD diagnosis, as well as the quality and timeliness of diagnosis. The research question also aims to identify any barriers or challenges that individuals from disadvantaged backgrounds may face in accessing ASD diagnosis and related services, and to explore potential solutions to address these disparities. Ultimately, the goal of this research is to improve equity in the diagnosis and treatment of ASD, and to ensure that all individuals, regardless of their background or circumstances, have equal access to the care they need to thrive.
"How do Health Disparities Impact Autism Diagnosis?"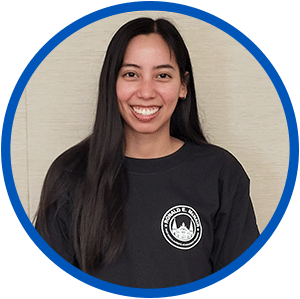 Alyn Manzo
Major: Kinesiology/Psychology and Child Studies
Graduation Date: May 2023
Mentor: Dr. Adriana Gil-Wilkerson
Emotional abuse is a distressing problem that many children face. One's personality is affected by adult influence and different environments. In Hispanic households, it is common for parents, or caregivers, to express themselves using profanity. I aim to provide an understanding that an adverse experience such as emotional abuse can negatively affect a child. The generational trauma that adults carry with them, although unfortunate, is no excuse to psychologically harm an innocent being. My research focuses on children, specifically those of Mexican descent, and how processing emotions related to this type of trauma can cause them to become reserved.
"What Is the Relationship Between Emotional Abuse and Introversion on School-Age Children of Mexican Descent?"