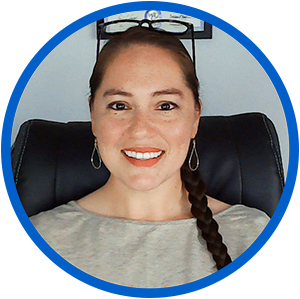 Jessica M. Quintero, Ph.D.
She/Her/Hers
Director
McNair Scholars Program


Phone: 210-431-5567
Email: jmquintero@ollusa.edu
Office: Moye 003
My name is Dr. Jessica Quintero, Director for the McNair Scholars Program at Our Lady of the Lake University. I also serve as the First-Generation Student Organization sponsor on campus and teach the first-year student experience course.
I am a first-generation, non-traditional college student. I received my doctoral degree from Texas State University with a major in Adult Professional, and Community Education. I am a Chicana, adult educator and researcher interested in the experiences of online learners in higher education and the experiences of first-generation college students, specifically, the Chicana/Latina experience. My goals are to conduct research that will inform best practices for building equitable systems through education.
When away from the office, I enjoy reading, working on puzzles, and spending time with my family and friends.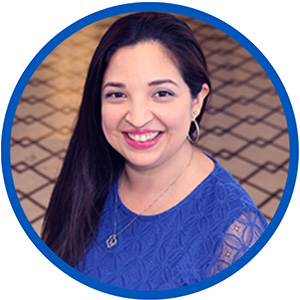 Marisa "Mari" Valdez, AA
Administrative Coordinator


Email: mfvaldez@ollusa.edu
Office: McNair Lab
Hi my name is Marisa Valdez, I recently started working as the McNair Scholars Administrative Coordinator, and I have been working at Our Lady of the Lake University for the last 7 years. I have worked closely with student employees and enjoy helping them grow personally and personally. My goals are to help grow first generation students to learn all aspects of their major and be a point of contact for them.
When away from the office, I love being with my two kids, watching Friends, and being with my family and friends.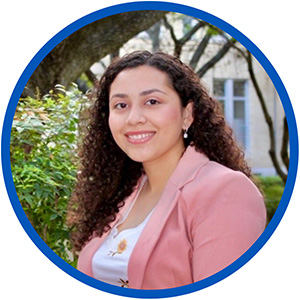 Rebecca Donato, BA
Graduate Assistant


Email: mcnair@ollusa.edu
Office: McNair Lab
My name is Rebecca Rene Donato, I am a first-year graduate student in the Marriage and Family Therapy program here at Our Lady of the Lake (OLLU) and currently serve as the graduate assistant for the program. I'm a McNair Scholar alumnus and recently earned my bachelor's in psychology from OLLU.
I identify as a Hispanic female scholar with a passion for education and graduate studies. My research interests revolve around Hispanic culture, family, parenting, child development, childhood trauma, and protective factors against child physical and emotional abuse. A research project of mine that I pursued during the McNair Scholars summer research institute (SRI) was entitled, Positive Parenting to Prevent Adverse Effects of Corporal Punishment in Hispanic Families.
During my free time, I enjoy listening to lowrider oldies and attending classic car shows. I love learning new things, spending time with my family and friends, and I love to paint! Fun fact: I applied for Miss Fiesta last year and didn't win but I have a painting downtown SA at the old Kress building of R&B artist, The Weeknd.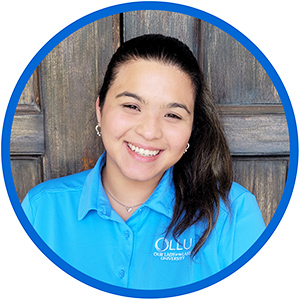 Naomi Casanova
Student Worker
McNair Scholars Program


Email: mcnair@ollusa.edu
Office: McNair Lab
Hello! my name is Naomi Casanova. I am a rising senior at Our Lady Lake University double majoring in Criminal Justice/Criminology and Psychology. I am a transfer student from Palo Alto College in San Antonio, Texas. I am a McNair Scholar and vice president for First Generation. I am also a member of NSLS. I graduate in the Spring 2024!