The Ronald E. McNair Post-Baccalaureate Achievement Program seeks students who are committed to attending graduate school and earning a doctoral degree. Students must be interested in pursuing a research doctoral degree (PhD, EdD, or equivalent) in any concentration. Professional doctoral degrees (JD, PharmD, MD, PT, OT, DNP, DDS) are not eligible.
Video Heading

Play Video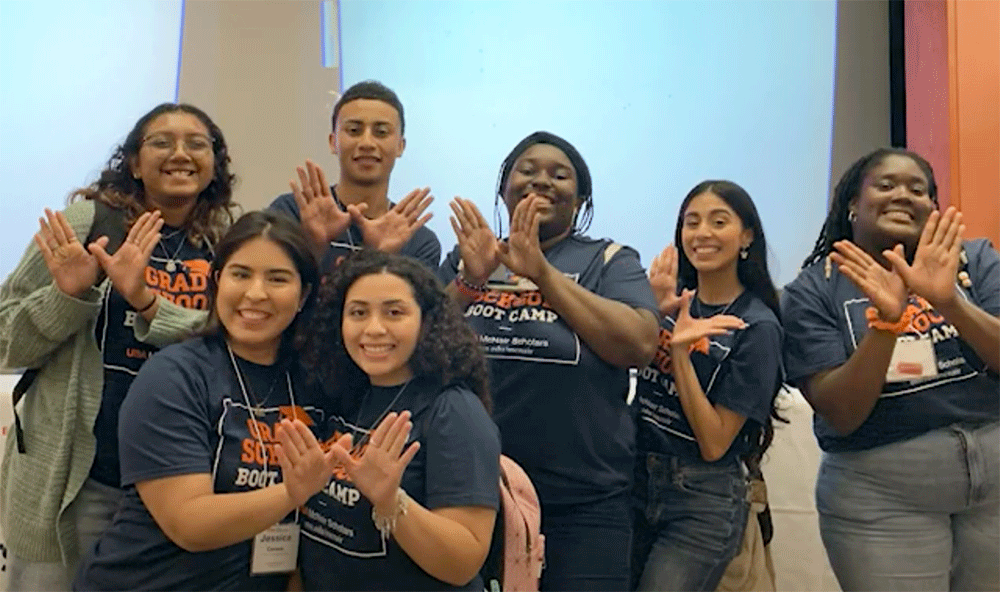 Benefits and Opportunities
Academic coaching
Financial wellness coaching
Mentorship
GRE test preparation
Visits to graduate schools
Graduate school application fee waivers by most universities.
Research and scholarly activities

A stipend of up to $2,800 paid during the summer.
Paid room and board on campus during 10-week Summer Research Institute.
Opportunities to present research at local, state, and/or national level

Participation in cultural events
Eligibility
Interested students must meet the following requirements for consideration for acceptance into the McNair Scholars Program.
Additionally, a student must:
Be a U.S. citizen or permanent resident
Be committed to attending graduate school and earning a doctoral degree
A full-time OLLU student and have a sophomore or junior standing (seniors are accepted on a limited basis)
Have a GPA of 3.0 or higher
Program Requirements and Expectations
As a McNair Scholar, you are required to commit in writing to all program requirements and expectations as noted in the Scholar Handbook.
10-week paid summer research internship
Attend all program sponsored events/activities
Meet with program staff monthly
Register for three (one credit hour) courses
Complete a research project within one year
Register for a minimum of 15 credit hours per semester.
Attain a doctoral degree within 10 years of attaining a bachelor's degree from OLLU.
Application Process
Applying to the McNair Scholars Program is a multi-step process.
Completed application
Income Status Verification Document or copy of most recent income tax forms
Unofficial transcripts
Personal statement
Two letters of recommendation.

One must be from a faculty member who can speak to your potential as a researcher.
One must be a personal recommender who can speak to your potential to persist through a doctoral program.