GANAS Scholarship for STEM Majors
The GANAS (Growing A Network for Aspiring Scholars) Scholarship Program at OLLU awards funding to low-income, academically talented students with unmet financial need who are majoring in one or more of the following: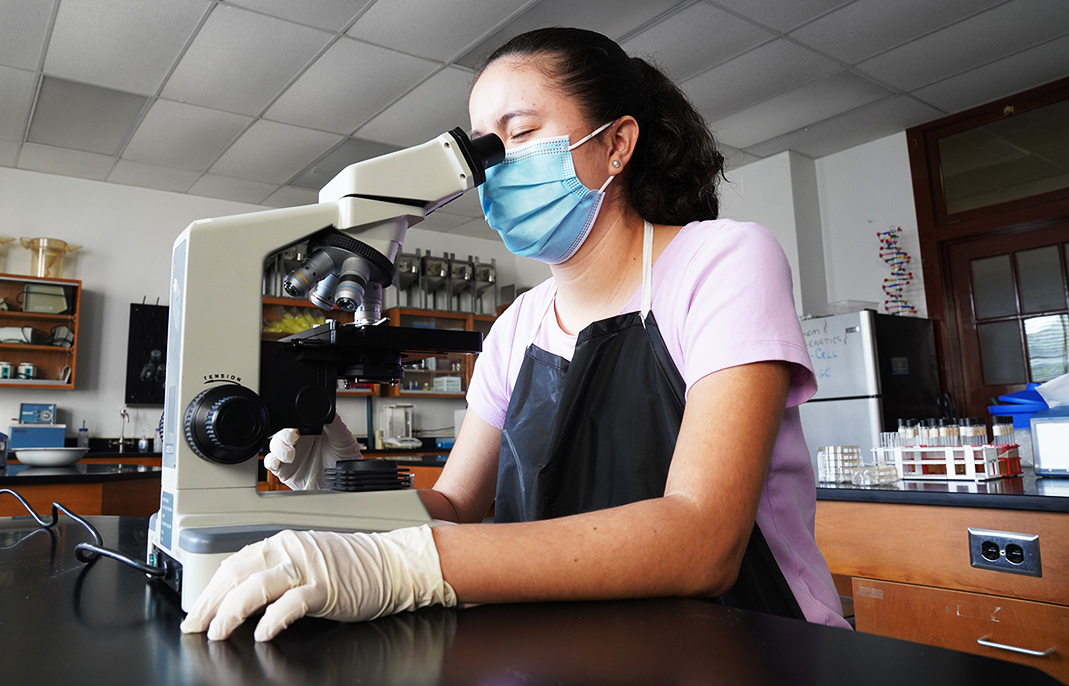 • Biology
• Chemistry
• Chemical Biology
• Mathematics
• Biomathematics
• Computer Information Systems and Security
Scholarships are up to $5,000 per year for up to four years and were funded during the fall of 2021 and 2022 by the National Science Foundation S-STEM grant.

Resources and Mentorship
In addition to scholarship funding, the GANAS Scholarship Program provides students with important resources and mentorship to help them excel in a STEM field. Some of the activities and resources that students and their families will have access to as GANAS scholars are:
Family Integration
• Orientation for students and families to assist with navigating as a first-year STEM student
• Online community for the families of scholars
• Regular communications for families
• End-of-year celebration for students and families
Development of STEM Identity
• STEM Learning Community for sharing experiences
• Connections to student groups such as CyberSaints, Chemistry Club, First Generation Student Association, etc. to explore interests and meet students both inside and outside STEM
Mentorship
• Mentoring and coaching by faculty and peers
• Integrated academic and career advising
• Tutoring
The goal of the GANAS scholarship program is to provide students with a strong support system to help ensure successful completion of a STEM degree.
For more information about program resources available to scholars, please email Dr. Vanessa Clark at vgclark@ollusa.edu.