Faculty Mentors are the heart of scholar research and graduate school activities in the Ronald E. McNair Post-Baccalaureate Achievement Program. Each year, we work with individual McNair Scholars to identify faculty that will serve as research and academic mentor for the duration of the scholars time in the program.
---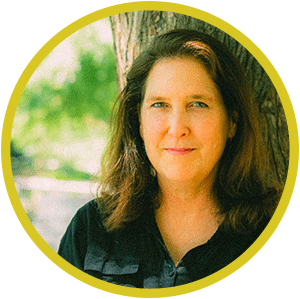 Kathryn Anderson, PhD
Professor of Psychology
College of Professional Studies
Dr. Anderson research focuses on personality and situational causes of impulsive and thoughtful aggression and on the development of violence beliefs, as well as violence prevention. Earlier in her career, she focused on personality characteristics associated with men who are physically and/or sexually violent toward women (and she is now conscious of the gender binary in this work) and attitudes toward rape. She is currently President of the Society for the Psychology of Women (Division 35 of the American Psychological Association), which is a feminist psychology organization.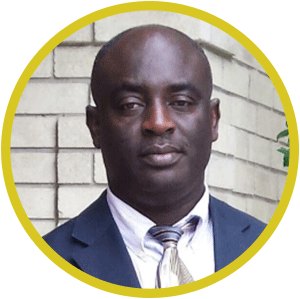 Paul Asamoah, PhD
Adjunt Faculty
Biology
College of Arts and Sciences
Dr. Paul Asamoah's research interest is in Natural Products and Medicinal Chemistry. He is a "Cardinal" – Alumnus from the University of the Incarnate Word in San Antonio, Texas. He has teaching experience from University of the Incarnate Word, St. Mary's University, and the Alamo Colleges – St. Philip's College. His current research focus is on finding natural product antidote to high blood sugar levels in humans.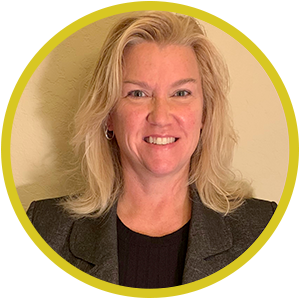 Christine Carmichael, PhD
Associate Professor
Communication Disorders
College of Professional Studies

Dr. Carmichael specializes in voice disorders, dysphagia, neuroanatomy & neurophysiology, and craniofacial anomalies. Her research focuses on respiratory dysfunction related to voice and swallowing deficits in neurogenic populations, psychosocial aspects of cleft lip/ palate, electrical stimulation, myofascial release, and most recently, long COVID. She is also interested in researching the need to increase diversity of graduate applicants through holistic admissions.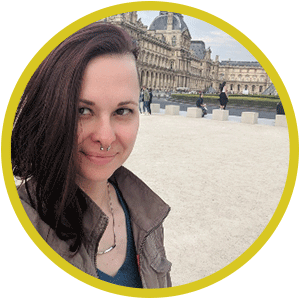 Brittany Chozinski, PhD
Assistant Professor
Sociology
College of Professional Studies
Dr. Brittany Anne Chozinski is an applied sociologist working in the areas of gender and violence. With graduate degrees in both public health and sociology, her work utilizes mixed methods to explore intervention and prevention efforts. Recent and ongoing work looks at the interaction between survivors and professionals in the criminal justice system and other victim-facing services, as well as the ways in which our social institutions can proceed in a manner that is more trauma-informed.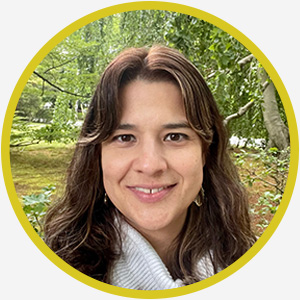 Vanessa Clark, PhD
Associate Professor of Computer Information Systems and Security
School of Business and Leadership
Dr. Clark's research interests include behavioral research in Computer Information Systems and Security to include online learning, compensatory adaptation, mobile security device policies, and human computer interaction. Much of her research revolves around theories from fields such as psychology and communications and their applications to the field of Information Technology and Cybersecurity. She has published in AIS Transactions on Human-Computer Interaction, International Journal of Distance Education Technologies, Decision Sciences Journal of Innovative Education, AMCIS, among others.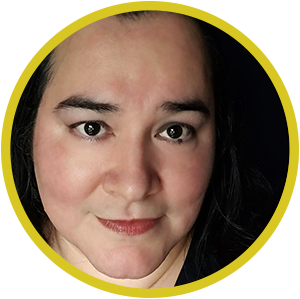 A Gil-Wilkerson, PhD, LMFT-Supervisor
Assistant Professor and the Clinic Director
Our Lady of the Lake University-Houston
Dr. A. Gil-Wilkerson began her career as a Marriage and Family Therapist (MFT) and in her work with families and couples on finding their common and uncommon grounds; she was introduced to training and supervising other MFTs. She was intrigued about the experiences of Latinx therapists and sought additional education and research opportunities. Her doctorate is in Counselor Education and Supervision from SHSU. Her research interests remain close to her own journey of becoming a mental health provider while being the daughter of immigrants. She is interested in generating more resources for immigrants and their families through collaborative-dialogic practices, social constructionism, and by examining lived experiences of Latinx therapists. Dr. Gil-Wilkerson identifies as a collaborative-dialogic practitioner and researcher, and storyteller. She shares her love for co-constructing stories with all of her conversational partners: clients, students, and people with whom she is in relationship.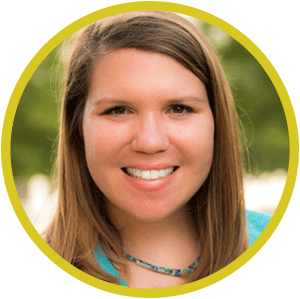 Alicia Hawley-Bernardez, PhD
Associate Professor
Social Work
Worden School of Social Services

Alicia Hawley-Bernardez, PhD, LMSW is an Assistant Professor at OLLU and joined the Worden School of Social Service in Fall 2017 after graduating from UT at Arlington with her PhD in May 2017. Her dissertation is related to issues pertaining to intimate partner violence and survivors who have left abusive partners. Her current research interests/projects include prevention of gun violence, intimate partner violence, mindfulness in social work education, self-care among students in an online environment, photovoice with survivors of sex trafficking who have exited the industry, and best practices for online education for social work faculty members.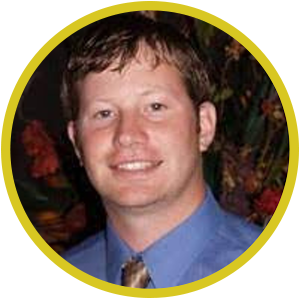 Josiah Johnson, PhD
Assistant Professor of Kinesiology
College of Arts and Sciences


Dr. Josiah Johnson's research focuses on physical activity and sports for people with disabilities. More specifically, Dr. Johnson examines the relationship between motor skill competence and physical activity in children with Autism Spectrum Disorders (ASD). He is currently working on a balance bike program to teach kids with ASD and other intellectual disabilities how to ride bicycles.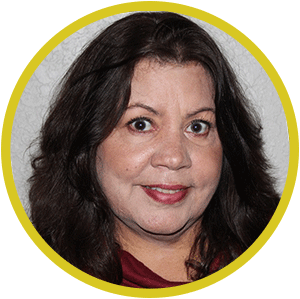 Lucinda Juarez, PhD
Assistant Professor
Education
College of Professional Studies


Dr. Lucinda Juarez, PhD, JD is an Assistant Professor at OLLU and joined the Education Department in 2021. Her research focuses on preventing mass tragedies, one teacher, one student at a time. Her most current research involves using Improvement Science as the theoretical Foundation for a Plan-Do-Study-Act model survey of thirty-nine educational students in a school environment.
Briana Salas, PhD
Associate Professor
Environmental Sciences
College of Arts and Sciences


Dr. Salas research interests center on the impacts human activity is having on marine ecosystems, namely tropical coral reefs. Focusing on coral symbionts (aka zooxanthellae), she is interested in understanding what immune-based, genetic variation exists in the stress response of these organisms to anthropogenic related stressors (i.e. global warming, disease, pollution). This information is critical in understanding how coral reefs will change/survive in the face of anthropogenic climate change.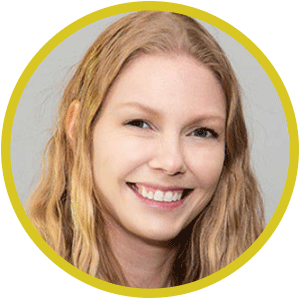 Emily Sauers, PhD
Assistant Professor
Kinesiology
College of Arts and Sciences


Dr. Sauers research interests involve eating behaviors and appetite following exercise. Her research in the past has focused on steady state compared to high intensity interval aerobic exercise. Through her research, she has questioned the role of the menstrual cycle in eating responses and appetite to exercise. Thus far, her research projects have focused on acute (single bout) exercise, but she would like to expand to exercise training, including resistance (strength) training, and populations beyond a healthy, college-aged individual.