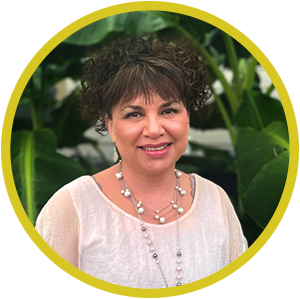 Maribel Lárraga, PhD
Professor of Spanish
Spanish Program Head

Dr. Maribel Lárraga currently serves as Professor and Head of the Spanish Program, and Director of OLLU's Biliterate Certificate Program.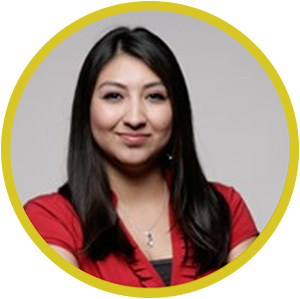 Valerie Martinez, PhD
Assistant Professor of History
History Program Head

Dr. Valerie A. Martínez specializes in 20th Century Mexican American history, U.S. Military and Labor History, and Women's and Gender Studies. Her current National Endowment for the Humanities-funded project, Embajadoras: Latina Servicewomen and Hemispheric Politics during World War II, reconceptualizes traditional notions of diplomacy and international actors by investigating how the recruitment and service of Latina women in the Benito Juárez Squadron during World War II embodied the Pan-American ideal of an imagined hemispheric system of unity and reciprocity in the Americas. Her transnational research in both Mexico and the U.S. has been funded by several entities. She is also the co-recipient of an NEH grant to create an oral history project dedicated to women veterans. Dr. Martínez is currently an Assistant Professor of History and History Program Head at Our Lady of the Lake University in San Antonio, Texas.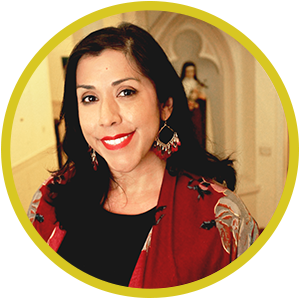 Candace Zepeda, PhD
Associate Professor of English
Dean of Academics


Dr. Candace Zepeda, Dean of Academics, is also a tenured and Associate Professor of English. Dr. Zepeda has a master's degree in Rhetorical and Written theory from Texas A&M University-Corpus Christi and earned her PhD from the University of Texas at San Antonio in English, concentrating in Rhetorical Theory and Latinx Literary and Cultural Studies. Her scholarship centers on healing generational trauma for Latinx communities and cultivating hope in the classroom through the adoption of Chicana feminist and third space theories. Her current research focus on how Hispanic Serving Institutions are 'serving' their population of students with the implementation of intentional and culturally relevant programs, curriculum, and pedagogies.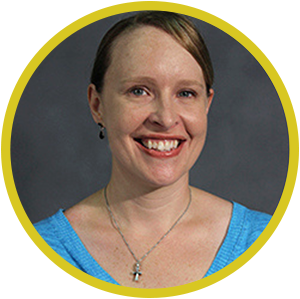 Kristen O'Donnell
Associate Professor of Psychology
School Psychology MS Program Director

Dr. Kristen O'Donnell currently serves as Assistant Professor in Psychology. She is a member of both the Texas Association of School Psychologist and the National Association of School Psychologist.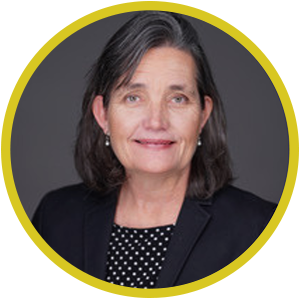 Deborah Hendren, Phd
Associate Professor of Psychology

As a psychologist, Dr. Deborah Hendren's research interests revolve around the therapeutic process. Her recent research, in collaboration with her colleagues, is centered around hope and expectancy. In particular, she is interested in the client's experience of hope during a strength based, one-at-a-time therapy session.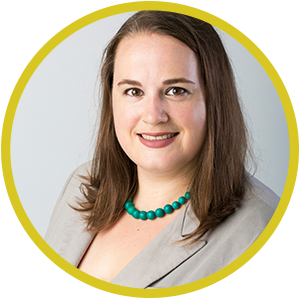 Jessica Hajek, PhD
Assistant Professor of Music
Music Program Head
Chair of the Humanities and Social Sciences Department

Dr. Jessica Hajek is a graduate of the University of Illinois at Urbana-Champaign, earning her PhD in musicology with an emphasis on ethnomusicology and Latin American and Caribbean studies. Her dissertation, "The Capital of Carnival," centered on carnival groups known as "Alibabá" in Santo Domingo, Dominican Republic—who perform unison dance routines while dressed in stylized Middle-Eastern inspired costumes, accompanied by marching percussion and brass instruments. She is fluent in Spanish and has also studied Haitian Creole. Before becoming a musicologist, she was an avid clarinetist, earning a Performer's Certificate from Northern Illinois University in 2007.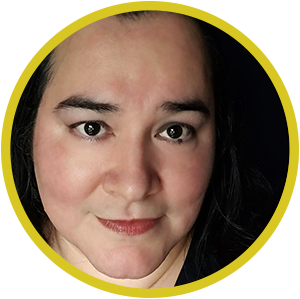 A Gil-Wilkerson, PhD, LMFT-Supervisor
Assistant Professor and the Clinic Director
Our Lady of the Lake University-Houston
Dr. A. Gil-Wilkerson began her career as a Marriage and Family Therapist (MFT) and in her work with families and couples on finding their common and uncommon grounds; she was introduced to training and supervising other MFTs. She was intrigued about the experiences of Latinx therapists and sought additional education and research opportunities. Her doctorate is in Counselor Education and Supervision from SHSU. Her research interests remain close to her own journey of becoming a mental health provider while being the daughter of immigrants. She is interested in generating more resources for immigrants and their families through collaborative-dialogic practices, social constructionism, and by examining lived experiences of Latinx therapists. Dr. Gil-Wilkerson identifies as a collaborative-dialogic practitioner and researcher, and storyteller. She shares her love for co-constructing stories with all of her conversational partners: clients, students, and people with whom she is in relationship.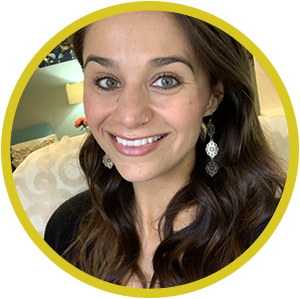 Jacqueline Coppock, PsyD, LP
Assistant Professor of Psychology

Dr. Jacqueline Coppock "Dr. J" currently serves as the Executive Director (ED) of the Wellness Center and Assistant Professor of Psychology. Whether it is administratively, academically, or clinically, Dr. J's focus is on matters related to social justice and equity. For example, in her role as ED, Dr. J is focused on culturally tailoring mental health services for students with multiple marginalized identities. Her hope is to provide a comfortable, relatable resource that leads to the de-stigmatization of mental health concerns and increases help-seeking behavior. As Assistant Professor, Dr. J is currently collaborating with doctoral students whose qualitative research is predominantly focused on understanding ways to provide culturally informed trauma treatment and maximizing post-traumatic growth. Overall, her professional interests are in the areas of DEIA and multicultural matters, identity development, post-traumatic growth, systemic/relational therapies, and liberation psychology.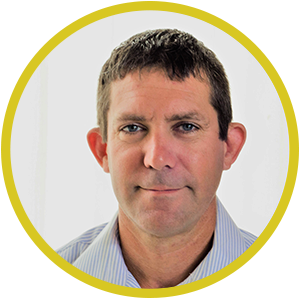 Daniel Cheshire, PhD
Math Center Coordinator


Dr. Daniel Cheshire is the Math Center Coordinator and Quest Fellow faculty member in the Mathematics and Science Department at OLLU. His research interests lie in undergraduate mathematics education, specifically including students' mathematical reasoning, student engagement in learning, equity and inclusion in mathematics teaching, and curriculum reform in STEM. His current work involves revising the College Algebra curriculum to improve discipline- and career-relevance for underrepresented students, as well as the development of active learning strategies for students in non-math related majors.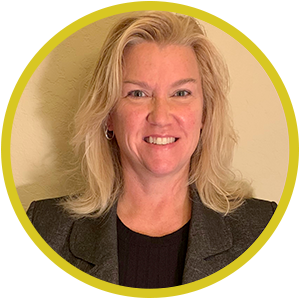 Christine Carmichael, PhD, CCC-SLP
Professor of Communication Disorders

Dr. Christine Carmichael specializes in voice disorders, dysphagia, neuroanatomy and neurophysiology, and craniofacial anomalies. Her research has focused on respiratory dysfunction related to voice and swallowing deficits in neurogenic populations, psychosocial aspects of cleft lip/ palate, electrical stimulation, myofascial release, and most recently, long COVID. She is also interested in researching the need to increase diversity of graduate applicants through the use of holistic admissions.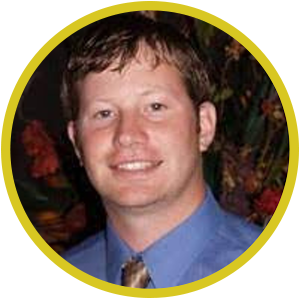 Josiah Johnson, PhD
Assistant Professor of Kinesiology
Kinesiology Program Head


Dr. Josiah Johnson's research focuses on physical activity and sports for people with disabilities. More specifically, Dr. Johnson examines the relationship between motor skill competence and physical activity in children with Autism Spectrum Disorders (ASD). He is currently working on a balance bike program to teach kids with ASD and other intellectual disabilities how to ride bicycles.