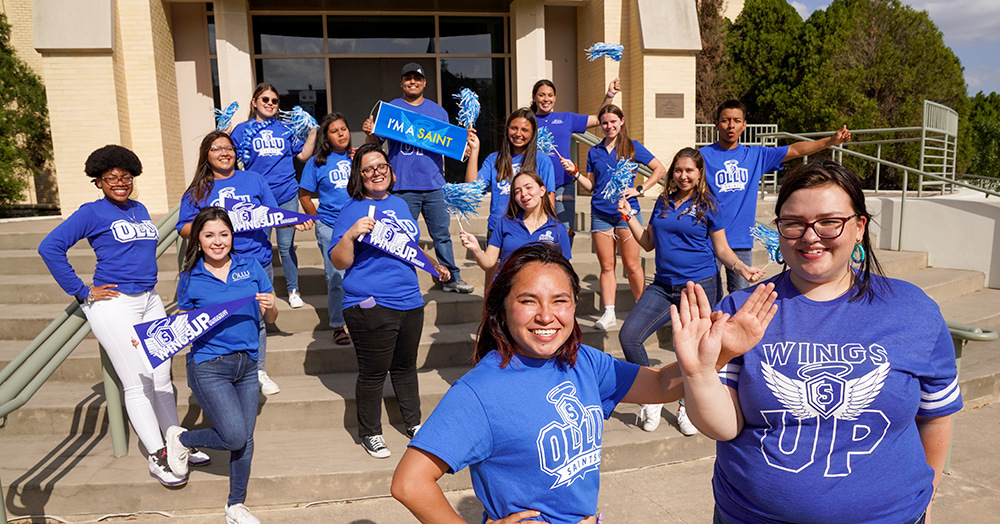 Lake Day Orientation is required for first-year students.
Lake Day Orientation Dates
Lake Day Orientation is required for all new incoming undergraduate students. Please rsvp to a date that best fits your schedule, spaces fill up quickly.
Saturday, June 10
Thursday, June 15
Saturday, July 15
Friday, July 21
Before Lake Day Orientation
Before attending Lake Day Orientation you should complete the following steps:
Start by creating your Multiple Factor Access password, which is key to accessing the all-important OLLU student portal, Saints Connect.
Next, be sure to meet with an Academic Advisor for class registration purposes.
And finally, do not forget to accept your financial aid award package, which will then allow you to move forward in setting up any payment arrangement with the OLLU Student Business Office.
Lake Day Orientation (LDO) is a half day program to help new incoming students and families prepare for the fall 2023 semester. The half day agenda provides sufficient time for students to schedule additional needed appointments or enjoy the city of San Antonio. Take advantage of hotel discounted rates and see the sights.
During a Lake Day you will:
Hear about the OLLU academic mission and culture
Meet faculty and attend a presentation on your selected academic major
Learn more about OLLU's support services
Receive clarification on next steps to begin fall semester
Connect with other members of the incoming class and begin to make new friends
How to Sign Up
Step 1: Submit $100 Enrollment Deposit
Confirm your enrollment by submitting your $100 enrollment deposit to hold your place in the 2023 incoming class.
Pay Your Deposit
Step 2: Sign up for Lake Day Orientation
Lake Day Orientation registration will open during the spring semester. Once you have submitted your enrollment deposit, you will be able to sign up for a Lake Day through your Application Status page when Lake Day registration opens. All incoming first-year students are required to attend orientation.
Access OLLU Application Account
Step 3: Register
Deposited students will receive an email from the Advising Office to set up a registration appointment. To request an appoint, please contact the office.
Academic Advising Office Contact Information:
Phone – 210-431-3966
Email – advising@ollusa.edu