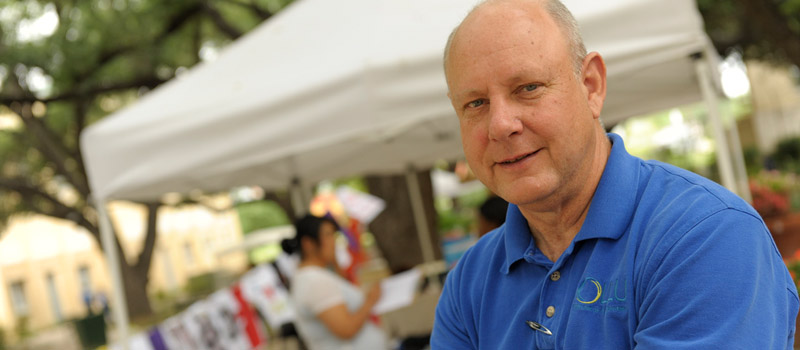 Counseling Services provides psychological services and support for students that enhance psychological and emotional growth.
Services
The counseling department provides a limited number of psychological services to university students and their families utilizing brief therapeutic models. Services include:
Therapy for individuals, couples, and families
Study skills counseling
Presentations to university populations on special topics
Workshops tailored to student needs such as depression, relationships, and homesickness
Consultation services to students, staff and faculty
Fee for Services
Students currently enrolled and attending classes at OLLU San Antonio Campus are eligible for free counseling services. Referrals are made to community agencies for psychological and educational testing and other specialized needs. Students not currently enrolled are also referred to community agencies.
Confidentiality
The counseling department values the privacy of clients. Staff follow the ethical and professional standards of the counseling profession while ensuring confidentiality and privacy within certain legal limits.
Contact our Staff if …
You are feeling discouraged or unmotivated
Feelings of sadness or anger are persistent
You or someone you know has thoughts of self harm
You are having frequent conflicts with your roommate
You are having difficulty with classes
You are having trouble forming or maintaining relationships
Emergencies
During an emergency, if you are not able to visit the Counseling Services Office or it is after hours, please contact the University Police at 210-433-0911. Students experiencing emergencies after hours and off campus, please call 911 or go to the nearest emergency room. Please take note of the following emergency numbers:
The National Suicide Prevention Lifeline: 1-800-273-8255 or text "home" to 741741
Crisis Care Center - Assessment over the phone: 210-225-5481
The Center for Health Care Services Crisis Line: 210-223-7233 or 1-800-316-9241
Emergency Room at University Hospital: 210-358-2078
The United Way Help Line: 210-227-4357
Emergency rooms close to the San Antonio campus
Methodist Specialty and Transplant Hospital Emergency Room
8026 Floyd Curl Drive
San Antonio, Texas 78229
https://methodistphysicianpractices.com/location/psychiatric-inpatient-management-services
Metropolitan Methodist Hospital
1310 McCullough Ave.
San Antonio, Texas 78212
Main Number 210-757-2200
Emergency Department 210-757-2280
http://sahealth.com/location/metropolitan-methodist-hospital
University Hospital — Psych ER
4502 Medical Drive
San Antonio, Texas 78229
210-358-8881
https://www.universityhealthsystem.com/services/behavioral-health
San Antonio Behavioral Healthcare Hospital
8550 Huebner Road
San Antonio, Texas 78240
210-541-5300
http://www.sanantoniobehavioral.com/