Center for Service-Learning and Volunteerism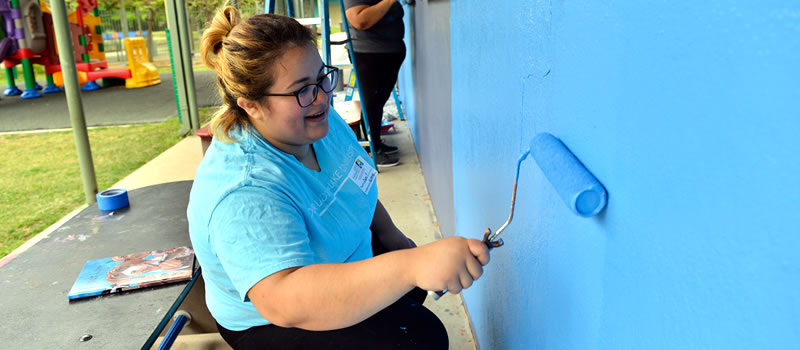 The Center for Service-Learning and Volunteerism (CSLV) promotes student success and personal development by cultivating meaningful service opportunities between students, faculty, staff and the community.
The CSLV coordinates academic service-learning classes, advises the vOLLUnteer Unity Council student organization and weekly service projects, offers community service student transcripts, and provides individual advising to connect students with meaningful service opportunities. The CSLV will track student service hours and those who complete 100 hours or more each year are nominated to receive the President's Volunteer Service Award. OLLU is also nationally recognized for service to the community by being named to the President's Higher Education Community Service Honor Roll.
The CSLV
Advocates for participation, by all members of the university, in community service and other socially responsible activities.
Works to provide an efficient and diverse set of programs for meaningful service to the community and meaningful learning for students.
Works to empower students, faculty and staff to become leaders in affecting social change and to develop a lifelong commitment to learning through service.
Works to develop and strengthen reciprocal relationships between the university community and the community members living and working in San Antonio's West Side.
Acts as a clearinghouse of resources and referrals on community agencies, service opportunities, service-learning, and other means of public service.
Links academic theory with hands-on practical experience.
Submit Volunteer Opportunities
Nonprofit organizations are encouraged to email volunteer opportunities for OLLU students, faculty and staff to the CSLV at cslv@ollusa.edu.