Academic Centers for Excellence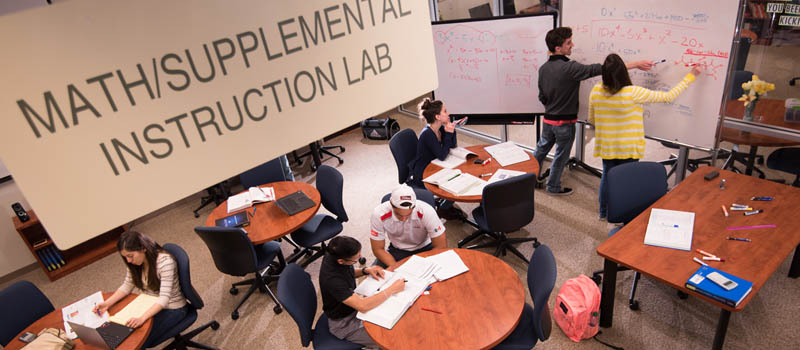 The Academic Centers for Excellence (ACE) encourages learning, intellectual growth and professional development. Through individual tutorials, study groups and workshops, ACE's professional and peer staff engage students in conversations that encourage and support mindful, self-aware thinkers. ACE fosters open communication, intellectual curiosity and personal discovery.
How we Help Students
Offer professional and peer tutoring in one-on-one and small group sessions
Prompt discovery in learning styles and preferences, study habits and academic confidence
Support faculty through student tutoring, assignment review, classroom workshops and student recommendations for hiring tutors.
What does the ACE Offer
ACE is comprised of the Tutoring and Math Centers, as well as the Mary Francine Danis Writing Center, to provide students with a one-stop location to receive the support they need to be successful in their classes.