Student Emergency Funds
UPDATED 1-10-2022

Our Lady of the Lake University still has emergency funds available for eligible current students in response to COVID-19. If you received funds in August or earlier, you are still eligible to apply for funds during this distribution. The funds are from the Higher Education Emergency Relief Fund and can be used to directly cover the cost of attendance and/or for emergency costs related to the coronavirus pandemic, such as tuition, food, housing, health care (including mental health care), or child care expenses.
The U.S. Department of Education issued guidance for distribution in the form of Frequently Asked Questions . These will serve as OLLU guidelines for distribution of funds. See additional information about eligibility and distribution of funds below.
The application for the latest round of funds will open Oct. 29, 2021.
Apply for Emergency Funds
For assistance or additional information, please email studentaffairs@ollusa.edu.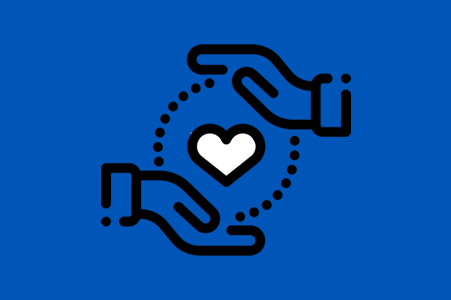 Eligibility Information
All currently enrolled OLLU students are eligible to apply for emergency aid.
"All" students include citizens, permanent residents, refugees, asylum seekers, Deferred Action for Childhood Arrival (DACA) recipients, other DREAMers and similar undocumented students, and international students. Students who are enrolled in an online program also are included.
Allocation of Funds
According to the federal guidance, students with exceptional need will be receive priority for funding. Priority will be given to students who are Pell eligible. Therefore, it is highly recommended that you have a 2021-2022 Free Application for Federal Student Aid (FAFSA) on file with the Financial Aid Office. In addition, the U.S. Department of Education encourages institutions to prioritize domestic students, especially undergraduates, in allocating this funding. Domestic students include citizens, permanent residents, refugees, asylum seekers, DACA recipients, other DREAMers, and similar undocumented students. OLLU will make the following pools available:
No more than 65% of available HEERF funds will be made available to undergraduate students meeting the above qualification.
No more than 35% of available HEERF funds will be reserved for all other eligible students, including master's, doctoral, and international students.
If either pool still has available funds on Jan. 31, 2022, all students meeting overall eligibility will be able to apply.
E-Refund
The fastest way to receive funds is through E-Refund. If you have not signed up for E-Refund, visit Self Service Student Finance in the myOLLU portal to receive your funds via electronic fund transfer. You can set-up E-Refund by selecting "Refunds," followed by "Payment Profile." You will need to have your bank's routing number and your personal bank account number available to enter onto the enrollment page.

CARES Act Compliance and Reporting
For information and quarterly reports on CARES Act funding distribution at OLLU, please visit the CARES Act Reporting webpage .