McNair program secures $1.3 million grant, seeks applicants
Aug 31, 2022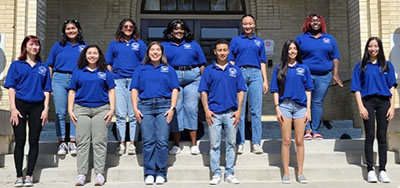 With a $1.3 million grant from the U.S. Department of Education, the Ronald E. McNair Post-Baccalaureate Achievement Program is seeking applicants for the 2022-2023 academic year.
The program grant was recently renewed for five years.
The program will enroll 13-15 students interested in pursuing a doctorate degree into this upcoming year's cohort. Students that are interested can register for an informational session or head straight to the Prospective McNair Scholars site (log in required) to apply.
The mission of the McNair Scholars Program is to provide encouragement and services to limited income and first-generation college students, while also increasing the participation from underrepresented minority groups pursuing doctoral study by providing mentorship, networking, research, and scholarly opportunities.
Some of the program benefits include:
$2,800 paid summer internship
Work 1:1 with an OLLU faculty member
GRE PREP
Paid Graduate School Visits
Learn skills for research, writing, and presentations
Assistance with Graduate School Applications
Cultural Outings
Support system/network