CCL Industry Advisory Board
---
The CCL industry advisory board meets once per semester in order to provide industry expert feedback on existing programs, curriculum, and student resources. Our goal is to engage in continuous improvement and increase graduates' opportunities for a successful career in Computer Information Systems and Security. The advisory board is composed of ten industry experts, OLLU graduates, in the areas of information technology, security engineering, cloud security, information security, and penetration testing.
Board Members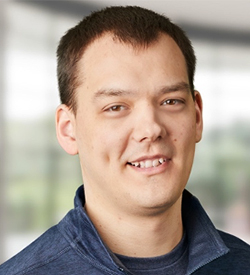 Sean Boyer
Lead Software Engineer

Sean currently works as a Lead Software Engineer at Guaranteed Rate. He has worked across multiple industries, such as Financial Services, Health Care, Government, and Consulting. During his time in those industries, he has primarily worked on Software as a Service (SaaS) technologies with some work on Infrastructure as a Solution (IaaS) technologies such as AWS and Azure. A vast majority of his work has been around automation for business processes, ranging from customer success ticket tracking, to deploying cloud infrastructure on demand, to automating control testing for NIST and NIST-like frameworks.
---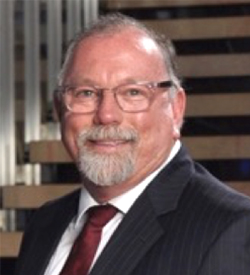 Keith P. Frederick
Chief Information Security Officer (CISO)
CISSP, CEH, CAP, CRISC, PMP, Author.
Keith has over 25 years' experience as a CISO in four different companies (Private & Public) - (Commercial, DoD, & Federal) currently serves as CISO for RigNet. He is a retired U.S. Air Force Officer who spent a good deal of his career attached to the Intelligence Community specializing in Cyber Security. Authored two books on Cyber Security covering Testing of Cyber Security and a Manager Handbook implementing Cyber Security. Also, with hands-on experience in cyber security engineering and architecture to include Risk Management Framework (RMF), Cybersecurity Framework (CSF), Authorization and Assessment (A&A), FedRAMP (Cloud Technology), Federal Information Security Management Act (FISMA), Security Control Assessor (SCA), Health Insurance Portability and Accountability Act (HIPAA), North American Electric Reliability Corporation (NERC-CIP), Industrial Control Systems (ISC), and Supervisory Control and Data Acquisition (SCADA).
---
John Ensminger-EVP
Chief Information & Technology Officer
John is currently the Chief Information & Technology Officer at Broadway Bank which entails driving technology strategy and direction along with running the technology needs within the bank. John has held leadership roles in the medical device/biologics, Internet startup and financial services industries. Prior to Broadway Bank, John was former Vice President of Global IT for Acelity (3M).
John is a U.S. Army Veteran and holds a bachelor of science degree in computer information systems from Our Lady of the Lake University. In addition, John currently volunteers as a Board of Trustee member at Our Lady of the Lake University. Finally, John is co-inventor of two patents leveraged by USAA.
In addition, John is co-owner with his wife, Cambri, of a 13-employee dog grooming, boarding and daycare company named Lucky Dog Pet Retreat & Spa. With their passion for animals, John and his wife, Cambri, enjoy spending time with their 4 senior rescues ranging in age between 8 to 14.
---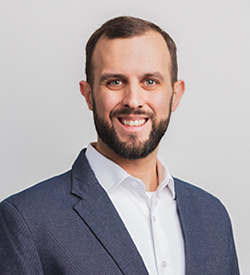 Samuel Wolf
Leader and Senior Security Engineer
Sam currently serves as a Leader and Senior Security Engineer for Principals' Third-Party Cyber Risk program, is an active member of the Cyber Security and Third-Party Risk communities, and a proud OLLU alum.
Sam's experiences span Digital and Development Product owner, senior experience owner, identity and access management, software development, and, in a past career, managing a different type of risk as a former Welder and Quality control inspector for a large manufacturer.
In addition to being a founding board member for this group, Sam serves as Chair of the Iowa State University Cyber Security Advisory Council. As Co-Chair of Principals' Technology Recruiting Committee, and mentor and mentor for minority and underserved youth, Sam is passionate about serving the next generation and building talent pipelines. Sam holds several industry certifications, including CISM, CISSP, and CCSP. Outside of work, Sam is a husband, father of two, DIY aficionado, and coffee snob.
---

Michael Clark
Sr. Penetration Tester

Mr. Clark joined his company team full-time in August 2016 as an Associate Penetration Tester. He was promoted to Penetration Tester in August 2018 and Senior Penetration Tester in October 2020. Prior to joining his company full-time, Mr. Clark was an intern on the Security & Compliance Operations and Managed Security Operations teams. Mr. Clark's job duties include performing internal, external, wireless and web application penetration tests, physical site reviews, and remote and on-site social engineering engagements. Mr. Clark graduated summa cum laude from Our Lady of the Lake University with a Bachelors of Business Administration degree in Computer Information Systems and Security, and his Masters of Science in Information Systems and Security. Mr. Clark also holds the Security+, Certified Ethical Hacker, Offensive Security Wireless Professional, and GIAC Web Application Penetration Tester certifications.
---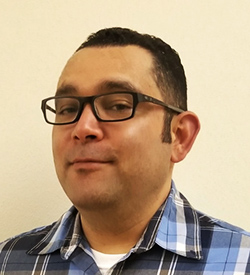 Alfredo Villarreal
Cloud Security Architect

Alfredo Villarreal is a Cloud Security Architect independent consultant. He holds a Bachelor of Science in Computer Information Systems and Security (2018) from Our Lady of the Lake University and a Master of Science in Information Systems and Security (2019) from the same institution. Alfredo builds clouds for government entities, the department of defense, and fortune 500 companies. He also develops cloud security programs for clients migrating workloads to the cloud. He specializes in security tool integration, securing IAM, IAC, CICD, and container solutions.
---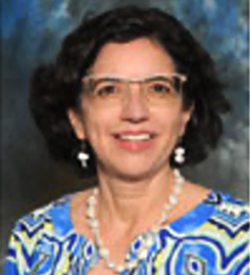 Leticia Ozuna
Principal Engineer
Leticia Ozuna is a Principal Senior Engineer providing Cloud and CyberSecurity Subject Matter Expertise to the United States Department of Defense. Her career in information technology spans over 30 years, with increasing oversight and responsibility. She has Bachelor's degree from the University of Texas at Austin and a Master's of Science from Our Lady of the Lake University. She is currently a Trustee for the San Antonio Independent School Board. Ms. Ozuna has previously served as the District 3 Councilwoman for the City of San Antonio and as a San Antonio Water System Board of Trustee. Always an outcome-oriented collaborator, she looks forward to serving her community. She is married and a parent to two adult children.
---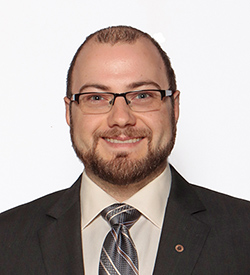 Zachary Adams
Information Security Analyst
---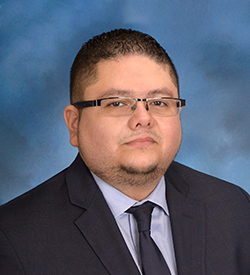 Dirce Hernandez
Information Security Lead
Meeting Agendas: