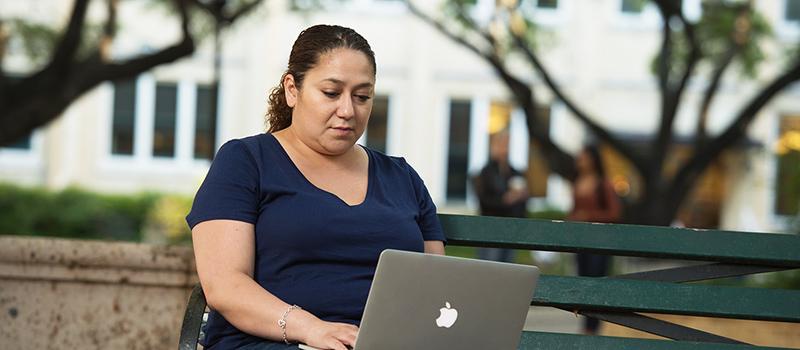 Center for Cyber
Leadership
OLLU's Center for Cyber Leadership (CCL) was established in 2004 as the Center for Cyber-Security Policy  to serve the cybersecurity community by providing information assurance policies and procedures. Since then it has been renamed and has expanded its services to support the cybersecurity community, cybersecurity students at OLLU and across the South Texas region, and OLLU's own cyber integrity.  
The CCL provides support for small businesses and nonprofit organizations in their effort to develop their InfoSec programs, including: Risk Management, Employee/User Awareness and Training, and Contingency Planning.
OLLU is designated by the National Security Agency and the Department of Homeland Security as a Center of Academic Excellence in Cyber Defense Education . 
The CCL serves the university by leading its efforts to maintain this designation, ensuring academic, scholarly, and organizational leadership in cybersecurity. CCL serves our students by supporting their career goals through active relationships with local industry and government agencies, leading to employment, internship, and scholarship opportunities. In addition, it supports women and minority students through organizations such as Women in Cybersecurity.
Our Vision
Safe and secure people, organizations, community, and nation
Our Mission
Provide high-quality service to the cybersecurity community and OLLU
Our Values
Community, Trust, Integrity, and Service
Bachelor Degree Program
Validated Program of Study - Bachelor of Science in Computer Information Systems and Security