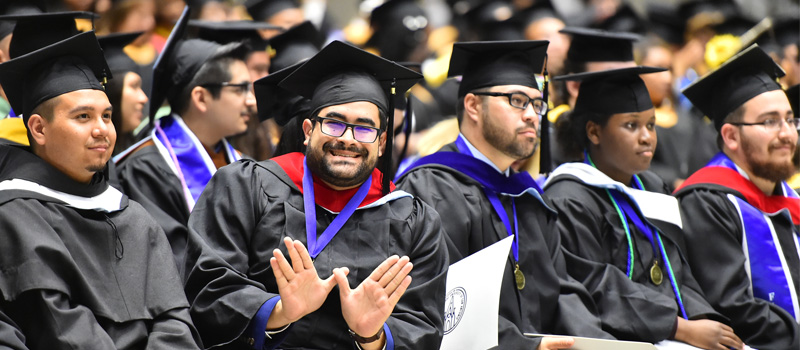 Graduation Information
---
Fall 2020 Graduation
Fall graduation ceremonies are scheduled for Dec. 10, 2020.
With physical distancing guidelines in place and to protect the health and well-being of our communities, OLLU will continue to monitor the situation and determine changes to this plan at the appropriate time. We will ensure that students and families have as much time to prepare as possible for any changes.
Spring 2020 Graduates
OLLU celebrated our spring 2020 graduates with a Drive-Thru Diploma Pick-Up Parades on the San Antonio, Rio Grande Valley and Houston campuses in June.
• Graduates who participated in the parades may still participate in the commencement ceremony planned for fall.
• Photos taken during the parades are available on the university Flickr site .