Business Analytics and Intelligent Decision Making Certificate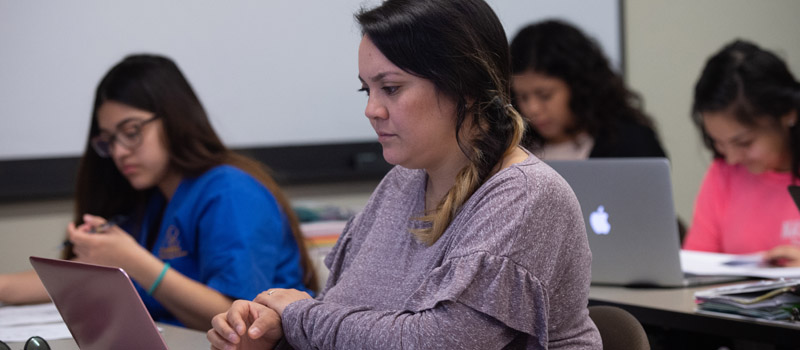 Get started on your Journey
Online Certificate Program
Our Lady of the Lake University's online graduate certificate program in Business Analytics and Intelligent Decision Making provides students with the necessary skills to enable them to design, compile and analyze complex data that is generated by public or private sector organizations.
The business analytics discipline relies heavily upon the theory and application of:
Computer Programming
Economics
Finance
Information Management
Marketing
Statistics
Operations Research
Students completing the program will have acquired the introductory data-analytic skills for conducting advanced level analysis and interpretation of data that is generated by various sectors of the economy.
The certificate program is a non-degree seeking program for professionals who need business analytic skills and tools for application at their workplace or for those who want to add to their value.
Program Learning Outcomes
Students who complete the Business Analytics and Intelligent Decision Making certificate will:
Know how to analyze data structures providing a strong basis for data-driven decision making and strategy creation
Know how to utilize mathematical skills to master various aspects of quantitative finance, business analytics and data science
Be able to make informed decisions using advanced level econometrics and optimization skills
Demonstrate competence in project design, discipline integration and statistical inference
Program Plan
The Business Analytics and Intelligent Decision Making certificate program consists of five online courses. The program spans three consecutive semesters with students taking classes during the fall, spring and summer semesters in the following sequence:
Fall
This course provides students with a comprehensive background in the mathematical topics required for learning quantitative finance, business analytics and data science. The mathematical topics covered include calculus, differential equations, linear algebra and probability and statistics. Broad familiarity with linear algebra, statistics, stochastic process, finance and economics is helpful, but not required.
This course prepares managers with the abilities to identify and quantify competitive advantages that emanate from leveraged analytics. Students will gain keen insight into frameworks which enable them to address marketing strategies and employ marketing analytics in order to make data-driven decisions. Topics covered include quantifying consumer value, preference measurement and pricing. The course emphasizes real-world applications that involve frameworks, cases, short assignments and action-learning exercises.
Spring
This course provides an introduction into practical forecasting techniques. Students will acquire in depth knowledge of database construction, estimation forecasting and evaluation. The course employs the basic techniques of econometric modeling and time series analysis. Topics are chosen from applied probability, sampling, estimation, hypothesis testing and multivariate statistics. Students will be introduced to Python programming techniques and its statistical applications.
This course focuses on maximizing pricing strategies through the employment of applied microeconomic theory. The course will emphasize the use of information that is readily available at the firm level. This includes information on supply, demand, inventories, prices, market structure, profitability and the relative competitiveness of the firm. The course utilizes concepts from economics, finance, production and operations management; thereby integrating the concepts of microeconomics with those of industrial engineering.
Summer
This course introduces students to the quantitative techniques and algorithms that are based upon large scale datasets and the optimization techniques that are widely utilized in the business sector. This course will prepare students for more rigorous analysis of large-scale datasets, as well as introduce them to machine learning models and the data analytics that are most often employed in business intelligence. Machine learning and statistical methods (to include Bayesian analysis) are used throughout this course.
Hands-on Training
Through the program, students will gain experience using the software often used in business settings, including SAP, an enterprise resource planning software, and R statistical computing software.
By working with and learning from seasoned practitioners, students in the program will be able to compile and analyze data from their own organizations to help management make decisions based on trends from their own customers.
Apply Your Credits Toward A Degree
Students who complete the Business Analytics and Intelligent Decision Making certificate program can apply the earned credit toward the completion of a Master of Science degree in Business Analytics or a Master of Business Administration - Management. Students have up to one year after they have completed their last certificate course to transfer credits into a related graduate program.
Admission Requirements