Mathematics and Biomathematics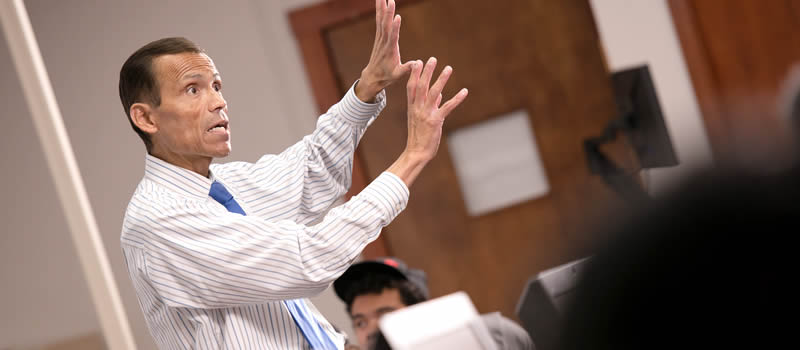 Get started on your Journey
OLLU's bachelor's degrees in mathematics and biomathematics prepare students for a variety of careers in business, education, engineering, statistics, actuary and government. Studying math at OLLU is much more than simply solving equations written on a board. Students are introduced to in-depth problem solving, mathematical modeling and innovative ways to integrate technology into their studies to prepare them for their careers.
Programs Offered
OLLU offers both Bachelor of Science and Bachelor of Arts degrees in Mathematics. An undergraduate mathematics major establishes a foundation for advanced study in mathematics and other areas, such as the sciences and engineering. Students are encouraged to study in depth another discipline (as a minor or second major) that uses mathematics, such as computer science, biology, chemistry or many other areas.
Math with a Technology Focus
Technology is built into the math curriculum courses requiring students to be skilled in the latest mathematical computational software in the industry. Math classes often meet in the computer labs, providing students with experiential learning opportunities in mathematical modeling with the use of mathematical and statistical software.
Senior Seminar
As part of the math degree, students take a Senior Seminar course. This course is a capstone experience where students complete a comprehensive project that involves researching an advanced mathematical topic and presenting the results.
Student Organizations
Once students reach their sophomore year, they have the opportunity to join Sigma Zeta, the National Science and Mathematics Honor Society. Sigma Zeta strives to encourage and foster scholarly activity and recognize academic scholarship in the natural and computer sciences and mathematics.
Students also have the ability to join the Math Society. This group gets together to host events and meetings that make math more relatable. There are also sessions where students analyze mathematical concepts and show how math can be, and is, used in everyday life and further explore the concepts presented in their classes.
Faculty
Learn more about the College of Arts and Sciences faculty members.
View Faculty