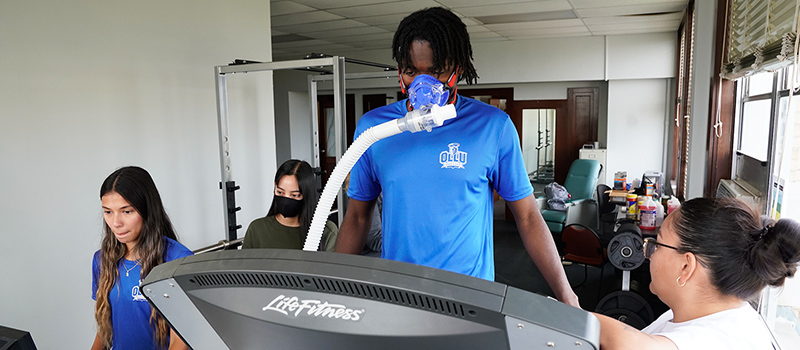 Get started on your Journey
Our Lady of the Lake University's Kinesiology program prepares students to work with individuals at all stages of life from young children to older adults. The program produces aspiring professionals pursuing careers in sport and fitness training, health promotion, athletic coaching, athletic training and physical education.
Graduates of the kinesiology program are also prepared for kinesiology-related graduate programs and schools of professional health, such as physical therapy or occupational therapy.
Concentrations Available
Bachelor of Science in Kinesiology - Exercise Science concentration
This concentration provides students with a solid foundation that will prepare them for a wide variety of careers in sports and fitness training, athletic coaching and health promotion. Graduates are also prepared for kinesiology-related graduate school programs.
Bachelor of Science in Kinesiology - Health Professions concentration
This concentration allows students to develop the skills and knowledge needed to become competitive applicants for schools of physical therapy, occupational therapy and other schools of professional health (chiropractic, podiatry, physician assistant, etc.). In addition, graduates will be prepared for positions at medical facilities, hospitals and research labs.
Bachelor of Science in Kinesiology - All Level Physical Education Teacher Certification
This concentration will prepare kinesiology majors for careers in public or private school education. Graduates are eligible for the physical education teacher certification, which would allow them to serve as physical education teachers in Texas. In addition, students will be prepared for graduate programs in education that can prepare them for future leadership positions.
Degree Plans and Course Descriptions
Earn a Biliterate Certificate
Spanish-speaking students can earn a degree with dual-language (English/Spanish) emphasis through the Biliterate Certificate Program. Students take specialized courses taught in Spanish and fulfill a portion of their major requirements by completing a practicum or learning experience in a Spanish-speaking setting. Earning the certificate certifies that a student is proficient in both English and Spanish.
Hands-On Experience
Many students take part in the Senior Experience course, which allows them to earn credit while participating in an internship related to their career goals. Student internships have included work at physical and occupational therapy clinics, coaching positions in schools and community organizations and training assistant positions with sports performance academies.
Program Learning Outcomes
PLO 1. Demonstrate critical thinking skills in fundamental principles required of entry-level Kinesiology professionals in the following areas: anatomy and physiology, teaching movement related skills, health promotion, physiological response to exercise, and the mechanics and control of movement.
PLO 2. Apply Kinesiology related skills to real-world problems through internships, field experience, and/or service learning.
PLO 3. Address movement science questions through:
PLO 3a. Design exercise training programs for the improvement of sport performance and/or human health
PLO 3b. Application of current and relevant technological skills for assessing sport and exercise performance in laboratory and field settings.
PLO 3c. Acquisition, analysis, and interpretation of original data
PLO 4. Communicate effectively, through written and oral means, in a manner that meets professional and scientific standards in Kinesiology
PLO 5. Identify, analyze, and demonstrate knowledge of how to address social justice and equity issues related to Kinesiology for diverse populations.


Audio Description

Play Video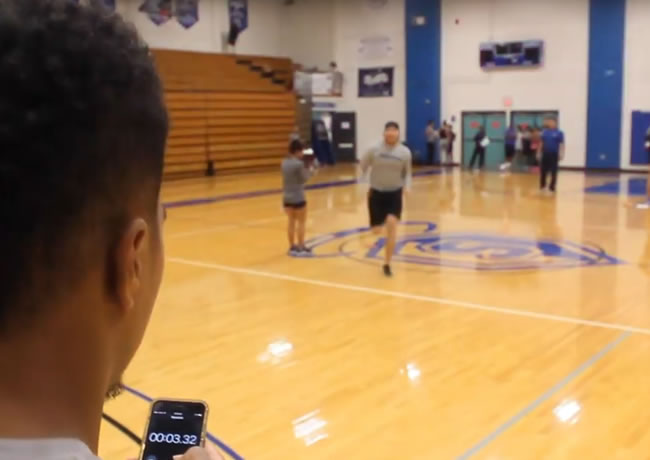 Kinesiology Program Highlights
The kinesiology program at OLLU offers hands-on learning with active and physical labs that put theories into practice. View video to see program highlights.