Chemistry and Chemical Biology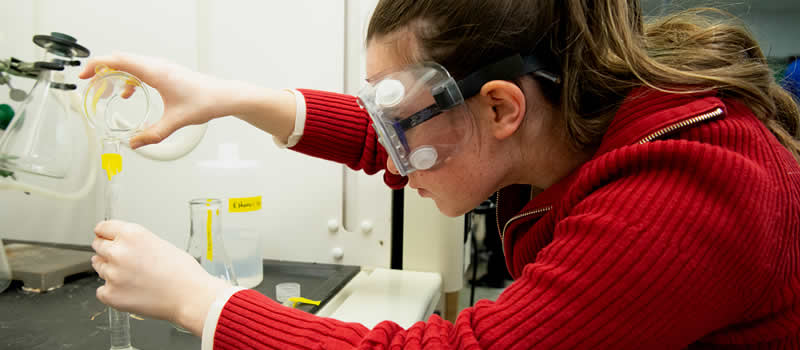 Get started on your Journey
Our Lady of the Lake University offers bachelor's degrees in Chemistry and Chemical Biology that provide an active, yet nurturing environment to prepare students for a career in a range of different fields including medicine, chemical industry and pharmacy. Class sizes are kept small and the same professor teaches the lecture and laboratory portions of each course. Professors teach in a manner that gives students hands-on experience in the laboratory and the classroom.
Programs Offered
Take Your Chemistry Degree to Medical School
OLLU has an articulation agreement with Lake Erie College of Osteopathic Medicine (LECOM) for students wishing to go to medical, dental or pharmacy school after graduating. Through the agreement, OLLU students who meet certain criteria may receive provisional acceptance to LECOM. If the student meets the requirements outlined in the provisional acceptance, they will be guaranteed a spot at LECOM once they graduate from OLLU.
OLLU also participates in the Joint Admission Medical Program (JAMP). Under this partnership, students who meet certain criteria are guaranteed a spot in a Texas medical school upon graduation from OLLU.
Opportunities to Conduct Chemistry Research
Chemistry students have the opportunity to conduct chemical research projects made possible by grants obtained by OLLU's Chemistry Program. The grants provide funds for student stipends, travel to professional meetings, instrument maintenance and supplies devoted to research. In addition to research projects conducted during the fall and spring semesters, students also have the option to engage in summer research. Once the projects are completed, students can present their findings at the American Chemical Society's National Meeting and Exposition.
Audio Description

Play Video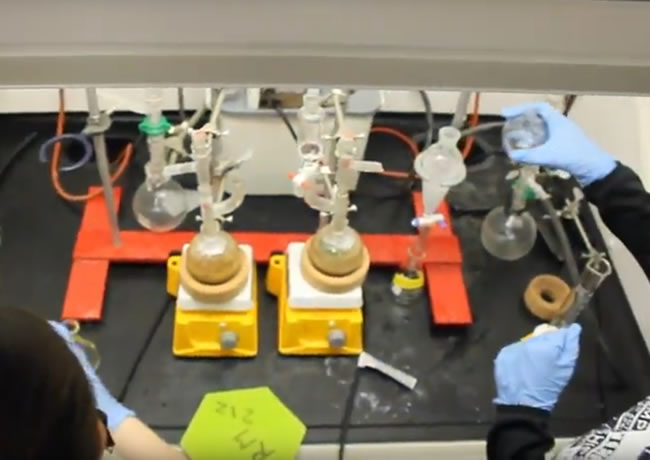 Chemistry Program Highlights
Students studying chemistry at OLLU reap the benefits of OLLU's small class sizes and supportive faculty, allowing them to take their research to the next level.