Online PhD in Social Work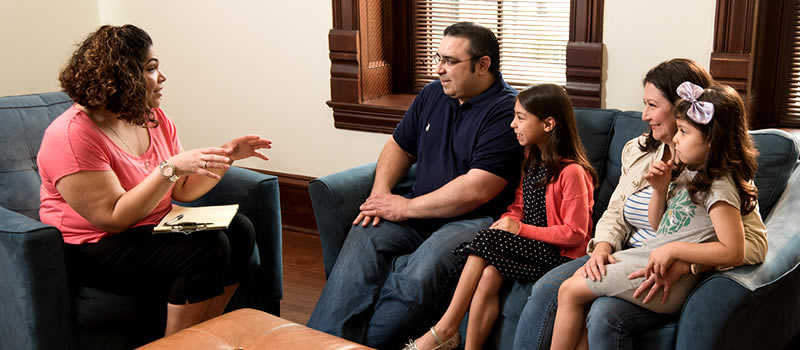 Get started on your Journey
Building on the longstanding tradition of excellence in social work education, the Worden School of Social Service is proud to announce the addition of the online PhD in Social Work. This degree will have an emphasis on advanced social work practice and focus on preparing practitioner-scholars who bridge the gap between academic researchers and practitioners.
The PhD program is an academically rigorous program designed for professionals to earn their PhD in as little as four years full time. The online program requires a one-week summer residency each summer of study.
PhD Degree plan and course descriptions can be found in the OLLU Graduate Catalog .
Employment Outlook
This program is ideal for students who have a desire to teach and conduct in-depth research into various facets of social work in tertiary-level academic institutions. This program is also a good fit for students who wish to advance their careers as social work leaders and administrators. The program aims to train educators who are especially skilled for employment within minority-serving institutions.
Students will finish the program armed with an extensive repertoire of knowledge and theory and the ability to conduct research in practice settings. With this background, graduates of the program are in a unique position to contribute to the knowledge base about what interventions are most effective in addressing the needs of diverse populations.
Student Teaching Assistantship
The mission of the PhD program at the Worden School is to prepare scholars for academic appointments in minority serving institutions. An important component of this is expertise in pedagogy. In partnership with the BSW and MSW programs, opportunities per semester may be available to serve as a teaching assistant. This provides PhD students with the opportunity to gain experience in teaching at the University level while under the mentorship of Worden faculty. The teaching assistantship also offers the student a stipend of $2500 per course.
Dissertation and Research
Students will complete several research courses ensuring their success as an academic who is skilled at using research to inform teaching and advanced social work knowledge.
Students will enroll in a two-semester dissertation sequence during their fall and spring semesters of the student's fourth year in the program. Students will work with committee members to complete the dissertation work. Students will then defend their dissertation at the end of the spring semester either via video conference or in person.
Program Design
54-credit hours (view course sequence and course description )
Four-year program
Cohort model (first start beginning during the summer)
Fall and spring courses will feature a combination of synchronous (everyone online at the same time) and asynchronous class sessions
Summer course on issues in Social Work Education and Research is required ever summer until the students proposal defense. This includes a one-week onsite summer residency at OLLU's main campus in San Antonio. Summer Residency fee (includes room and board) is $550.
Admission Requirements
A MSW from a CSWE-accredited social work program
At least two years (three preferred) of post-MSW direct practice experience
Preferred licensure at the advanced clinical practice level
A graduate GPA of at least a 3.0 on a 4-point scale
Curriculum Vitae (CV) showing at least two (three preferred) years of post-MSW direct practice experience
A 3-5 page writing sample, APA formatted on a current social work topic of your choice, or an original, professional, solely authored and documented scholarly writing that demonstrates academic and critical thinking writing skills. Include a one-paragraph introduction to your writing sample that provides a context for the reviewer. Include a reference list (not included in the three pages).
Three letters of recommendation (academic or professional)
Interview required
---
*To learn more about Carnegie classifications, visit http://carnegieclassifications.iu.edu/ .
**To lean more about the Council on Social Work Education, visit https://www.cswe.org .