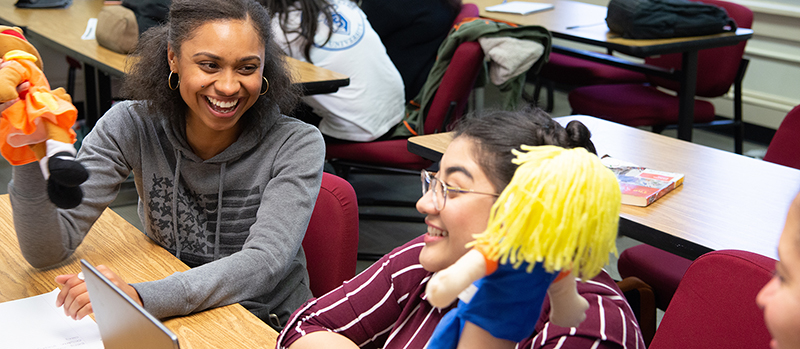 Get started on your Journey
The Bachelor of Arts in Childhood Studies prepares students for careers in early childhood development. Graduates will be prepared for employment in community-based preschools such as Head Start and in daycare and childhood development centers.
Students will gain knowledge on an integrated approach to assessment and instruction based on cognitive, language, motor, physical, and social development of children. Course work helps students develop best practices in organizing the learning environment, materials, schedule, and routines in naturalistic child-centered settings.
This major pairs well with other bachelor's programs for students who would like to earn a double major.
This degree does not lead to teacher certification. Students interested in earning teacher certification should consider one of OLLU's Teacher Preparation Programs.
Childhood Studies degree plan and course descriptions
Biliterate Certificate Program
Spanish-speaking students can earn a degree with dual-language (English/Spanish) emphasis through the Biliterate Certificate Program. Students take specialized courses taught in Spanish and fulfill a portion of their major requirements by completing a practicum or learning experience in a Spanish-speaking setting. Earning the certificate certifies that a student is proficient in both English and Spanish.