Political Science, Pre-Law and Legal Process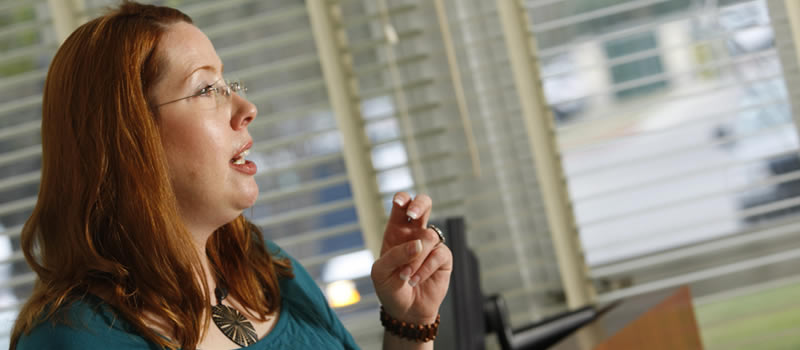 Get started on your Journey
Our Lady of the Lake University's Bachelor of Arts degree in Political Science, Pre-Law and Legal Process, strives to provide students with a deeper understanding of law and society, including how law and legal systems connect with ordinary people and with systems of power and privilege. Through the study of civil rights law, environmental law, constitutional law and international law, students receive a solid foundation that prepares them for law school or to begin their career.
Law School Preparation
Students in the political science program benefit from Pre-Law Advisers, faculty mentors who provide them with advice about the complex process of how to prepare for law school, how to choose a law school and how to prepare for the Law School Admissions Test (LSAT).
Programs Offered
Earn a Bilingual Political Science Degree
Spanish-speaking students can earn a political science degree with dual-language (English/Spanish) emphasis through the Biliterate Certificate Program. Students take specialized courses taught in Spanish and fulfill a portion of their major requirements by completing a practicum or learning experience in a Spanish-speaking setting. Earning the certificate certifies that a student is proficient in both English and Spanish.
Experiential Learning
Throughout the core of the political science program, students engage in several experiential learning opportunities. Examples include mock trial courses, which are taught by practicing attorneys, and the internship courses in which students choose their placement based on their career goals.
Service-Learning Opportunities
Through coursework, students have many opportunities to engage in service-learning and community service projects. Courses focus on a variety of issues relating to voter's rights, immigration policy, redistricting and environmental policy, among others. Students are able to take the knowledge learned in the classroom and apply it in many settings. Students have worked with the Mexican American Legal Defense Fund, Texas Organizing Project, MOVE SA and the Southwest Worker's Union in addition to many other organizations, to work on projects relating to everything from voter's rights to access to clean water.
Law and Politics Society
This recognized student organization seeks to promote educational activities which foster knowledge of the political world and help students understand their purpose and contribution to civic society. The organization is very active on campus and in the community and provides networking opportunities and law school visits for members. Projects coordinated by the society include voter registration drives and securing rides to the polls for those who do not have transportation.