MA Communication Sciences and Disorders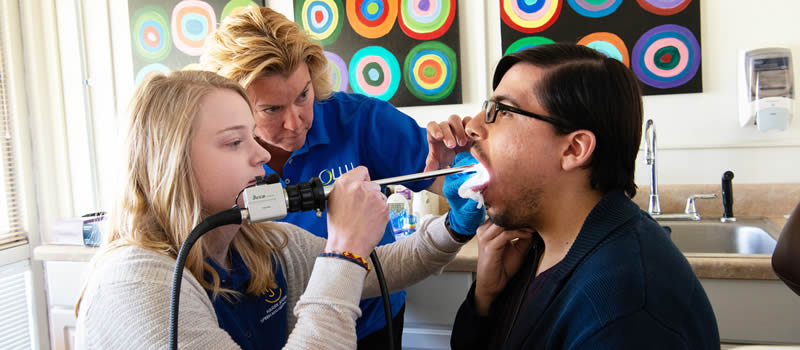 Get started on your Journey
Our Lady of the Lake University offers a Master of Arts degree in Communication Sciences and Disorders (CSD) through the Woolfolk School of Communication Sciences and Disorders. The degree prepares students for service careers in speech-language pathology through comprehensive coursework with an emphasis on clinical training. The master's program satisfies all academic and practicum requirements for the Certificate of Clinical Competence in Speech-Language Pathology from the American Speech-Language-Hearing Association (ASHA) and for state licensure by the Texas Department of Licensing and Regulation in Speech-Language Pathology and Audiology. OLLU's graduate program in CSD is accredited in Speech-Language Pathology by the Council on Academic Accreditation of ASHA.
Speech-language pathologists assist individuals in developing or recovering communication skills and are employed in a variety of settings, including schools, hospitals, rehabilitation centers, nursing homes and early childhood programs.
Bilingual Speech-Language Pathology
The CSD program offers students the option to acquire the academic knowledge and clinical skills needed to provide bilingual (English/Spanish) assessment and intervention. A bilingual certificate is earned through the completion of additional coursework in bilingual topics and completion of a Spanish-language clinical practicum of at least 50 hours.
Degree Plans and Courses
Practicum
Clinical practicum is an integral part of the graduate educational experience. It broadens the student's experience in working with a variety of communication disorders in clients of all ages. Students need a total of 400 clock hours to satisfy practicum requirements, of which 325 must be taken at the graduate level, and 375 of the 400 hours must be direct client contact. Practicum requirements include the successful completion of clinical competencies as outlined in the program's Clinic Handbook.
Part of the student's practicum experience is obtained under direct faculty supervision at the university's Harry Jersig Speech-Language-Hearing Center . Students also gain on-the-job experience in other facilities including public schools, rehabilitation centers, community clinics and hospitals.
Clinical Education Handbook
Graduate Assistantships
A limited number of graduate assistantships are available to CSD students. Some assistantships are awarded by faculty when applicants are offered admission and students may apply for any remaining positions by completing a GA application at the beginning of the fall semester after acceptance into the graduate program.
National Student Speech Language Hearing Association (NSSLHA)
Students in the CSD program also have the opportunity to join the National Student Speech Language Hearing Association (NSSLHA). The Association strives to build a closer affiliation between students and professionals in the field of communication disorders.
Licensing and Certification in Speech Language Pathology
Requirements for a Speech-Language Pathologist license in Texas
Texas Department of Licensing and Regulation
Speech-Language Pathologists and Audiologists
PO Box 12057
Austin, TX 78711
800-803-9202 (in state only)
512-463-6599
Fax: 512-463-9468
How to apply for Speech-Language Pathology Certification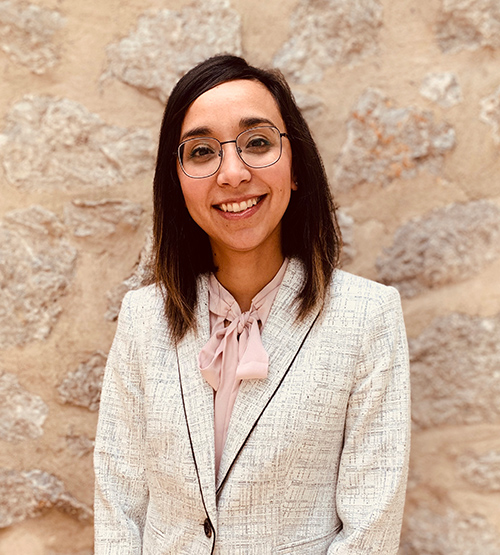 Lidiette Hamilton 
Master of Arts in Communications Sciences and Disorders, Class of 2013
"I currently work for a teletherapy company. I am a Clinical Manager and Bilingual Speech-Language Pathologist with Dot Com Therapy. As one of the few bilingual certification programs offered in the nation, my OLLU degree and experiences set me apart from most "traditional" bilingual speech-language pathologists. Additionally, my background in research development and teaching assistant job during my graduate studies helped me develop excellent leadership and organizational skills. Within my company I am the expert others go to for bilingual services. I have OLLU's education and experiences to thank for that."