Communication Sciences and Disorders - BA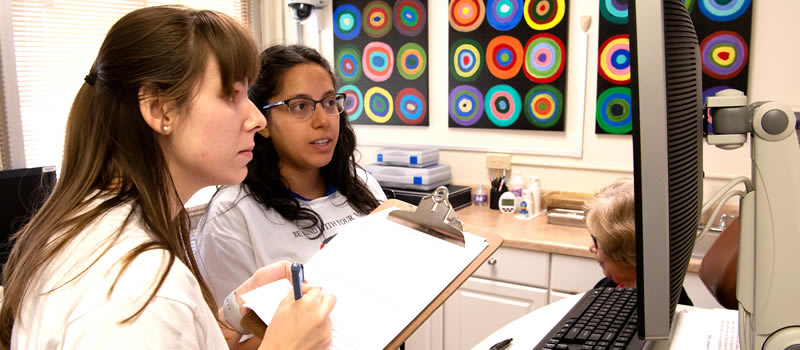 Get started on your Journey
Our Lady of the Lake University offers a Bachelor of Arts degree in Communication Sciences and Disorders through the Woolfolk School of Communication Sciences and Disorders that prepares students for graduate study in communication disorders programs at OLLU and across the country. OLLU established the first program in communication disorders in South Texas more than 50 years ago and was the first institution in the state to combine professional training with clinical service.
View the BA Communication Sciences and Disorders degree plan and course descriptions .
The Woolfolk School also offers a minor in Communications Sciences and Disorders to provide students majoring in a variety of areas with knowledge about how children and adults communicate. The knowledge and skills obtained will enhance the student's preparation for employment in educational settings, allied health settings, medical settings, business settings and other settings that benefit from employees with effective communication skills.
View the Communication Sciences and Disorders Minor degree plan and course descriptions .
Licensure
Students who earn a bachelor's degree meet the coursework and observation requirements to be licensed as a speech-language pathology assistant (SLPA) in the state of Texas. A master's degree is required for students who wish to become speech-language pathologists or to be certified by the American Speech-Language-Hearing Association (ASHA).
Hands-on Experience
Undergraduate students have the opportunity to observe videos of diagnostic and intervention sessions. The center is dedicated to serving the needs of children and adults in the San Antonio area who are communicatively disabled. Students can also participate in the summer camps that are held at the Harry Jersig Center.
Service-Learning Opportunities
Building on OLLU's commitment to service, several courses in the Communication Sciences and Disorders program have been designed to provide students with options to participate in service-learning projects. In these courses, students learn about strategies to support children's language and communication. After studying these strategies, students are able to put them into practice in local community organizations. Recent organizations include:
SA Youth Literacy
Any Baby Can of San Antonio
Headstart
Earn a Bilingual Certification
Spanish-speaking students can earn a Communication Sciences and Disorders degree with dual-language emphasis through the Biliterate Certificate Program. Students take specialized Spanish classes and fulfill a portion of their major requirements by taking courses taught in Spanish. Earning the certificate signifies that a student is proficient in both English and Spanish.
National Association Membership
Communication Sciences and Disorders students have the opportunity to join the National Student Speech Language Hearing Association (NSSLHA). Sponsored by the Communication Sciences and Disorders Department, NSSLHA is a pre-professional membership association for students interested in the study of communication disorders. The association strives to build a closer affiliation between students and professionals in the field of communication disorders. Students in NSSLHA participate in various events that benefit the San Antonio community.