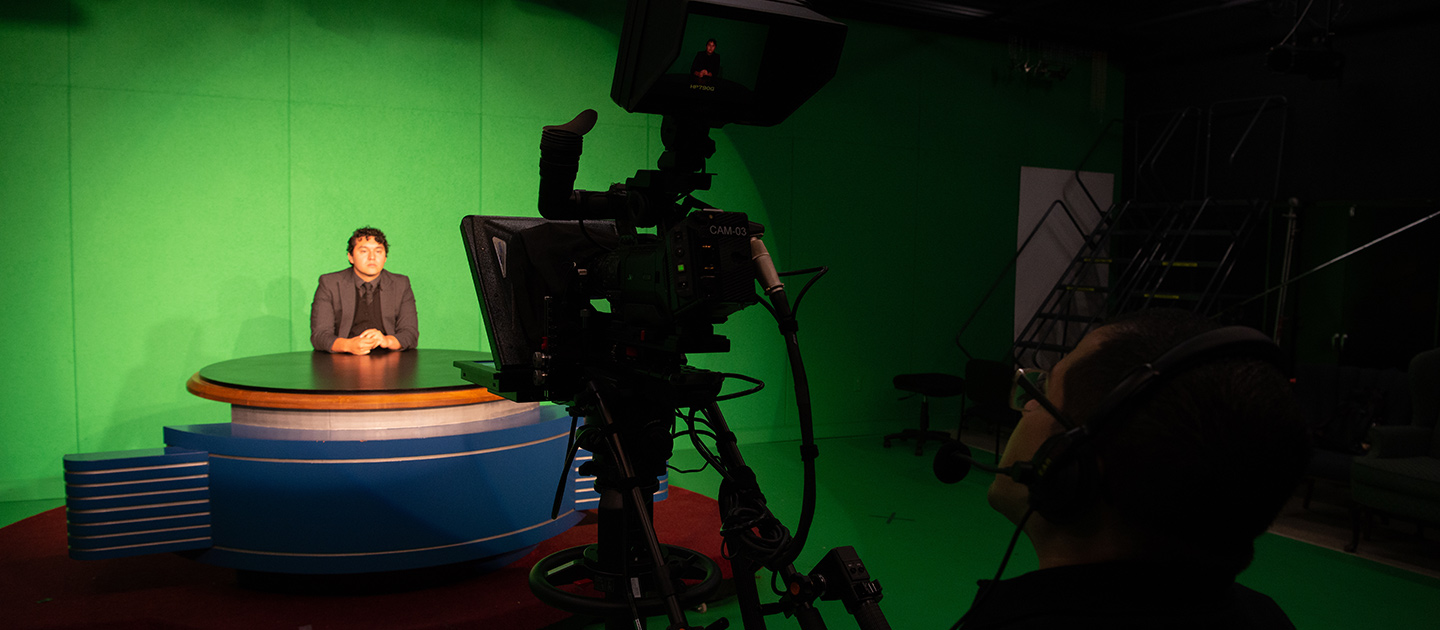 Get started on your Journey
Our Lady of the Lake University's Mass Communication program lays the groundwork for students to be successful mass media professionals whether they plan to have careers in journalism, public relations, film or television, or to continue their studies at the graduate level. This is achieved through a professional, hands-on style of teaching where students learn every aspect of mass media from theory to production with a solid grounding in media ethics, law and history.
Spanish-speaking students can earn a Mass Communication degree with dual-language (English/Spanish) emphasis through the Biliterate Certificate Program. Students take specialized courses taught in Spanish and fulfill a portion of their major requirements by completing a practicum or learning experience in a Spanish-speaking setting. Earning the certificate certifies that a student is proficient in both English and Spanish.
Concentrations
The Mass Communication program offers the following concentrations:
Veronica Salazar Media Center
With a $1 million gift from alumna Veronica Salazar Escobedo and her husband Ruben Escobedo, OLLU created the Veronica Salazar Media Center. This multimedia production center allows students to work with the same level of equipment found in newsrooms and studios across the country. The center is not exclusively for coursework, but for students to bring their ideas to life. They can use the center to create films, podcasts, newscasts and entertainment shows. Additionally, some equipment is available for students to check out for work on projects.
Internships and Practicum
As part of the mass communication curriculum, students are required to complete a practicum and internship in their desired field. During the practicum, students apply the skills learned in their courses in an office or department on campus. For the internship, students apply their knowledge and skills in a supervised professional field experience in a media environment off campus. OLLU students have completed internships in the areas of print reporting, advertising design, TV news, video production, online journalism, public relations and more. Some of the placements have included: the San Antonio Express-News, the San Antonio Current, La Prensa, mysanantonio.com, Univision, Witte Museum, KLRN-TV, WOAI, and the City of San Antonio Communications Department, among others.
Service-Learning Opportunities
Building on OLLU's Core Value of Service, several courses within the mass communication program are designed to provide opportunities for students to complete service-learning projects. Students study the elements of event planning, media campaign planning, marketing campaigns and other aspects of communications and apply those skills in work on projects for nonprofit organizations, companies or community organizations.
Honor Society
Students who major in mass communication may participate in Lambda Pi Eta, the honor society of the National Communication Association. In order to join Lambda Pi Eta, a student must be a junior with a minimum 3.0 GPA in the major and meet other criteria as specified by the honor society. The group is very active and completes community service as well as hosts a reading series and mentorship program for elementary school students.
Audio Description

Play Video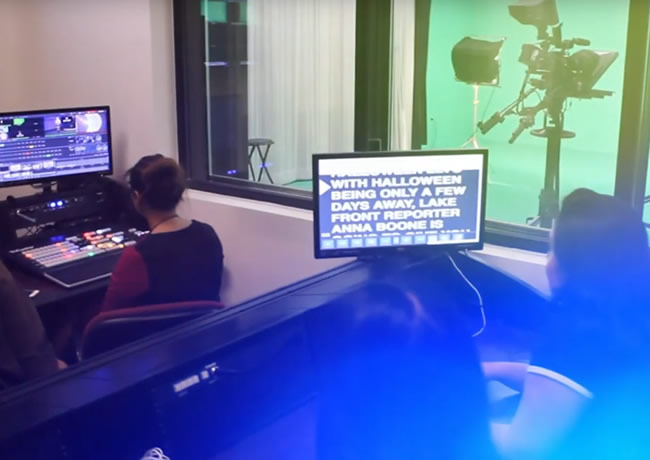 Hands-On Training
OLLU's Mass Communication program prepares the next generation of media professionals by providing students with the opportunity to participate in the Lake Front Newspaper, which is produced in traditional print and online formats, and the Lake Front Live News Broadcast. Students are also able to participate in the 24th Street Film Festival and other events to showcase their work.