Multidisciplinary Studies and Research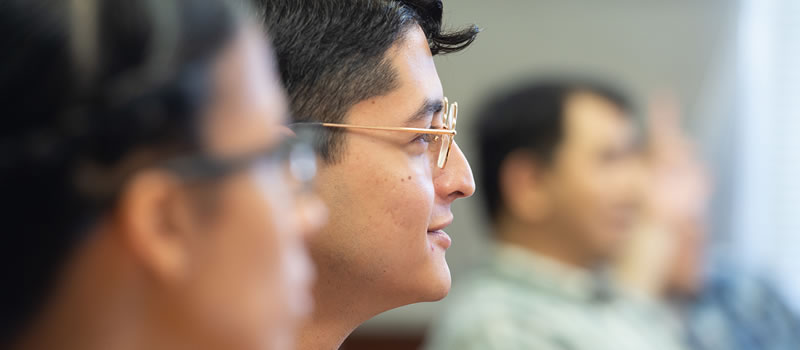 Get started on your Journey
Our Lady of the Lake University offers a Bachelor of Arts in Multidisciplinary Studies and Research that allows students to design a custom plan of study that brings together coursework from the social and behavioral sciences. Students choose courses from psychology, sociology, criminology and criminal justice, and anthropology, to create a degree that teaches students the knowledge and skills needed to pursue career options in various industries. The multidisciplinary degree provides students with the opportunity to obtain a well-rounded background and hone their problem-solving and research skills.
Students who choose multidisciplinary studies and research as their major will hand-pick courses from two of the following four areas of study and complete a minor:
Anthropology - the study of human societies and cultures and their development as well as the study of human biological and physiological characteristics and their evolution.
Criminology and Criminal Justice - the study of crime and criminals and the delivery of justice to those who have committed crimes.
Psychology - the study of the human mind and behavior.
Sociology - the study of human social relationships and institutions.
Multidisciplinary Studies and Research degree plan and course descriptions
Biliterate Certificate Program
Spanish-speaking students can earn a degree with dual-language (English/Spanish) emphasis through the Biliterate Certificate Program. Students take specialized courses taught in Spanish and fulfill a portion of their major requirements by completing a practicum or learning experience in a Spanish-speaking setting. Earning the certificate certifies that a student is proficient in both English and Spanish.
Why Multidisciplinary Studies?
By selecting courses from different disciplines, students benefit from being able to focus on what truly interests them. These areas will be grounded in research and statistics. Students will learn about various perspectives and concepts, but they will also learn to examine ideas, test hypothesis and come up with policy proposals that aim to make improvements to individuals' lives and communities. This individualized program allows flexibility in designing a degree that relates to a student's personal academic and career goals.
Hands-On Opportunities
Through selected courses, students will have opportunities to conduct research with faculty members as well as work on community projects through involvement with various agencies and organizations. Students will also work with their faculty mentor to create a career-based project as their capstone at the finale of their studies.