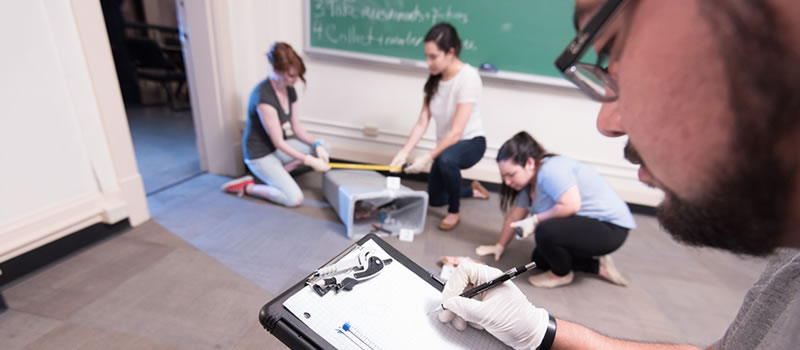 College of Professional Studies
The College of Professional Studies (CPS) is home to OLLU's premier community-service oriented programs in criminology, education, psychology, social work, and communication sciences and disorders. Hands-on learning is the focus in all of the degree programs with practica, internships and student-teaching built into the curriculum.
Two university-operated clinics -- the Harry Jersig Speech-Language-Hearing Center and the Community Counseling Service -- give students the opportunity to work with real clients from the community in settings supervised by faculty.
All of the programs in the College of Professional Studies prepare students to be culturally sensitive and offer optional bilingual/bicultural certification.
College of Professional Studies Schools
The College of Professional Studies houses two schools that offer undergraduate and graduate degree programs dedicated to cultivating culturally sensitive graduates who are prepared to serve a diverse clientele.
The Woolfolk School of Communication Sciences and Disorders houses OLLU's premier programs in communication science. Students in these programs prepare for careers in speech-language pathology and related fields.
The Worden School of Social Service was the first school of social service in South Texas and has been a pioneer in social work education for more than 75 years. Social work degrees are offered at the bachelor's, master's and doctoral levels.