David Urdiales - Social Work Major - Spring 2021 Senior Spotlight
May 03, 2021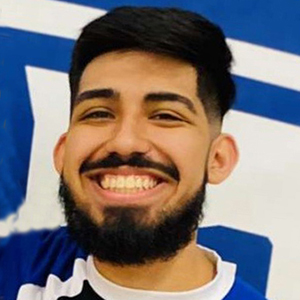 David Urdiales
Major: Social Work
Campus Activities and Achievements: LIFE Mentor, STAARS, Orientation Leader, Saints Production Board, Cheerleader, Worden School Social Work Organization President, Alliance Club, Lead in Student Theater Productions, IT Helpdesk Work Study, Sigma Theta Epsilon, Theta Nu Boo, Phi Alpha, National Society of Leadership and Success
Impact of OLLU: OLLU has impacted my life in numerous ways – the memories, skills, and people have all had a tremendous impact on my life. The people I have met throughout my journey at OLLU have changed my life, all for better! I have made new friends, brothers, and teammates – all because of OLLU. My self-esteem has increased since being here, my knowledge has tripled, and I am truly grateful for OLLU giving me these opportunities! These three years have transformed me into the man I am today. I will be a proud OLLU Alumni! How has OLLU impacted my life? That is such a surreal question. I have never taken a step back and looked at the bigger picture, I will forever be grateful to Our Lady of the Lake University for all it has done for me.
An important life lesson: I have learned to be patient with myself and to not give up no matter what. I also learned how to be an advocate for myself and those in need. I have learned the importance of community through OLLU.
Plans for the future: Once I graduate with my master's degree in Social Work, I would like to get a job in my field. I have yet to decide what demographic I would like to work with. One thing that attracted me to social work was its vastness, there are social workers in many fields at the micro, mezzo, and macro level! I cannot wait to change lives with the degree I have earned and the degree I will earn! I want to be able to change as many lives as possible! I think my calling to social work is what drives me to help people, from friends and family to even strangers. I believe in the ripple effect. If I'm able to positively effect/change someone's life, then they will change the people in their lives.