Ciera Martinez - Kinesiology Major - Spring 2021 Senior Spotlight
Apr 27, 2021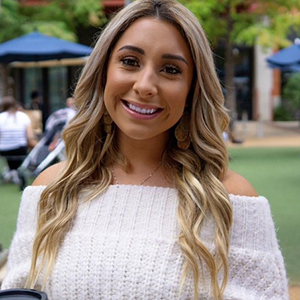 Ciera Martinez
Major: Kinesiology with a minor in Psychology
Campus Activities and Achievements: Softball Team, Confetti Run Participant, Volunteer Activities at the Food Bank
Impact of OLLU: OLLU has impacted my life in several different ways.
The first being my professors, who were such a huge part of my successes and getting me to where I am today. They were always patient with me even when I had away games; they always seemed to make it work for me. I would like to give a special shout-out to Dr. James Hall, Dr. Alexander Hutchison, Dr. Julio Guerrero and Dr. Randy Dietz. Next, I would like to acknowledge the support from all the staff and maintenance people. Lastly, I enjoyed all the wonderful people I met and crossed paths with throughout my time at OLLU. I will forever cherish every moment I had with each and every one.
An important life lesson: The biggest life lesson I learned is how to deal with adversity and to not procrastinate. I learned that not everyone is going to be in your corner and that's okay; you will never people-please your way into collective acceptance; you could be a whole ray of sunshine and people will not like you because they're used to rain. Lastly, I learned to not procrastinate because it just makes things a lot more stressful and more difficult. No one needs the extra stress; so I learned to get things done before hand and not have to worry about it later.
Plans for the future: I will be coming back for my master's degree. With my degree, I hope to get into the medical field.