Antonio Williams - Dual Degrees in Social Work and Interdisciplinary Studies - Spring 2021 Senior Spotlight
May 03, 2021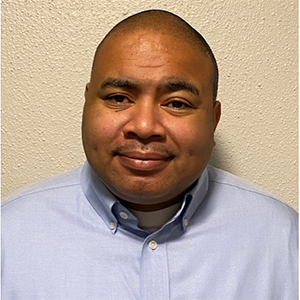 Antonio Williams
Major: Dual Degrees in Social Work and Interdisciplinary Studies – EC-6 Certification/ with specializations in English as a Second Language and Special Education
Campus Activities and Achievements: I was honored to practice my clinical teaching at Carvajal Elementary School. I worked with the brightest students and the most professional educational rock stars (teachers). In the BSW program, I worked with the Crisis Text Line (CTL) as a crisis counselor. The CTL mission is:
"At the intersection of empathy and innovation- we promote mental well-being for people wherever they are."
Impact of OLLU: I grew up with the notion that college is for some people. OLLU taught me that college is for everyone. In turn, my responsibility is to go to the mountaintop and shout this message to the uncertain, the unlikely, and the undecided. College is for everyone! OLLU also taught me to do more. Try your best and forget the rest. Special thanks to all the faculty, staff, and fellow students from both from the Education and Social Work departments who helped me achieve my goals.
An important life lesson: Most experts believe that the brain is fully developed by age 25. I have learned that you are never too old to learn. I think it is important to give yourself options for different avenues of approach to be fully equipped for the journey ahead.
Plans for the future: I will be attending the Worden School at OLLU pursuing my MSW to help facilitate my aforementioned goals. I have been honing my skillset as a substitute teacher in the Idea Public schools. I hope to work in public elementary schools by day and work supporting our military veterans via outreach programs in the afternoons. I truly believe that this is the most rewarding use of my time for my life after the military.