Natalie Fazio - Mass Communication – Spring 2020 Senior Spotlight
May 08, 2020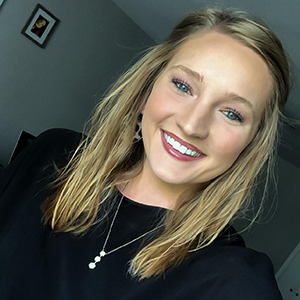 Natalie Fazio
Major: Mass Communication
Campus Activities and Achievements: Volleyball Team
Impact of OLLU: OLLU has impacted my life in a very positive way and allowed me to create a lot of relationships that will last a lifetime.

An important life lesson: The biggest life lesson I've learned so far is that everyone's path is different, and failure doesn't define who you are as a person.

Plans for the future: I hope to go on and be able to connect with the community that I am in and be able to make positive impacts on those around me. I have a job lined up and hope to start in June if COVID-19 allows the world to start opening again.