Giovanni Cardenas - Kinesiology Major – Spring 2020 Senior Spotlight
May 08, 2020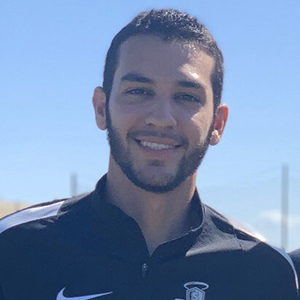 Giovanni Cardenas
Major: Kinesiology with All-Level Physical Education Certification
Campus Activities and Achievements: OLLU always kept me busy. I have been on the soccer team for four years. There are many other things that I was able to participate in outside of the classroom. Some of the most memorable have been the community service that was done on our soccer field. During the spring, throughout my four years, our soccer team was involved in youth soccer coaching. This was an amazing experience and taught me the importance of serving your community in any way you can. My favorite memory about this experience was the joy children would get from being out on the field learning while also having fun.
Impact of OLLU: OLLU has impacted my life in so many ways. It has taught me important life lessons like time management, how to make the better decisions, how to organize effectively, how to be a better leader, how to value social interactions and more. OLLU has also allowed me to meet some amazing people including professors, coaches, staff and many life-long friends for whom I am very grateful.

An important life lesson: While I have become more independent during these past four years, one of the biggest life lessons I've learned has been the importance of teamwork and friendships. This not only has helped me in the classroom but on the field as well.

Plans for the future: I am graduating with a bachelor's in kinesiology with All-Level Physical Education Certification. I will be teaching at a high school starting in the fall in downtown San Antonio. I will be a physical education teacher, along with also being a soccer coach.