Christianna Davies - English Major – Spring 2020 Senior Spotlight
May 08, 2020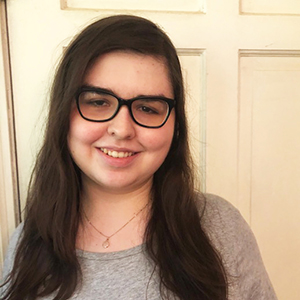 Christianna Davies
Major: English with a minor in Professional and Technical Writing
Campus Activities and Achievements: University Choir, Music Ensemble Association and Ronald E. McNair Post-Baccalaureate Achievement Program
Impact of OLLU: Everything that I learned throughout my time at OLLU has made me more confident in what I want to do with my future and has assured me that I can make an impact someday. I have my professors to thank for their guidance in this regard.

An important life lesson: A major lesson that I have learned during my years as an undergraduate, both on campus and in my personal life, is that we have to grow a thick skin, let the small mishaps go, and keep working hard. Hanging on to negativity only holds you back and keeps you from your goals. At OLLU, I have learned a lot about sticking to my convictions, values, and work ethic.
Plans for the future: With my degree and experiences, I hope to put my skills as a writer to promote social justice and inspire others to write. I have been admitted to Texas Tech's online MA program in Technical Communication and Rhetoric.