Daniel Loeza - Finance Major - Fall 2019 Senior Spotlight
Dec 11, 2019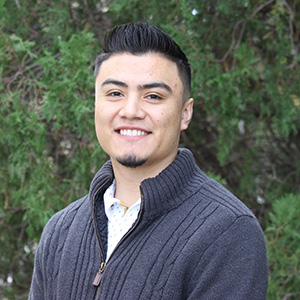 Daniel Loeza
Major: Finance
Campus Activities and Achievements: Board of Trustees Student Panel
Impact of OLLU: OLLU Impacted my life by providing unique opportunities for development that have allowed me to grow as an individual, both academically and professionally.
An important life lesson: The biggest life lesson I learned through my time at OLLU is that nothing ever comes easy. Each challenge is an opportunity for growth and if each obstacle was easy, we would all be doing the same thing.

Plans for the future: For the last year and a half I have been working at Madonna Center, Inc. as an administrative assistant and bookkeeper. I hope to continue working for them and continue to develop important skills while also being able to provide to our community. I hope to continue serving my community through my degree and experiences, being a part of something much bigger than myself.