Professor Martinez awarded NEH grant
Feb 03, 2022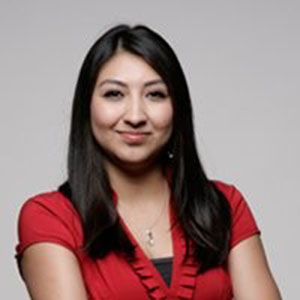 Valerie A. Martinez, PhD, Assistant Professor of History, has been awarded a $25,000 grant from the National Endowment for the Humanities (NEH).
The grant, awarded to faculty at Hispanic Serving Institutions, will enable Dr. Martinez to complete work on her manuscript, "Embajadoras: Latina Servicewomen and Hemispheric Politics during World War II."
Dr. Martinez' project is an ambitious study of the Latinas recruited to serve in the Benito Juarez Squadron, a squadron that engaged in soft war rather than combat. Martinez dives into hemispheric politics at root in that recruitment effort and how those Latina servicewomen – whose heritage carried such rich symbolism – were used strategically to influence international relations.
"I am beyond thrilled and blessed to receive this award from the National Endowment for the Humanities," Dr. Martinez said. "I am grateful to be granted the time and space to produce this important work that will acknowledge, honor, and center the military participation and experiences of predominantly Mexican American women in Texas during the Second World War."
Lourdes Alvarez, PhD, Provost and Vice President of Academic Affairs, is proud that Dr. Martinez has received such a prestigious award.
"Dr. Martinez is by all measures an inspiring teacher, one who manages to get students to reach far higher than they initially imagined that they were capable of doing," Dr. Alvarez said. "A good deal of that success comes from the energy she derives from pursuing her research.
"Dr. Martínez's research has a quality shared by all work that fundamentally changes our understanding of something we formerly thought we knew well: it poses a question that once asked seems so obvious that one wonders how it had been overlooked, it answers it with a story so compelling that one marvels that it had been erased."