Dr. Adriana Garcia inducted into San Antonio Women's Hall of Fame
Mar 07, 2022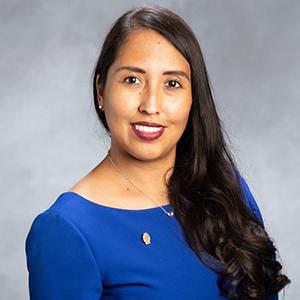 San Antonio City Councilwoman and Assistant Professor of Marketing Adriana Garcia, PhD, was inducted into the San Antonio Women's Hall of Fame March 5 at the Westin San Antonio North (formerly the Omni Colonnade).
Dr. Garcia was inducted for "public service" along with 15 other women for extraordinary contributions to San Antonio.
Begun in 1984, the San Antonio Women's Hall of Fame recognizes outstanding women in 16 categories, ranging from civic leadership and education to science and public service.
From her recognition certificate: "Today, Dr. Garcia is molding tomorrow's leaders as an Assistant Marketing Professor at Our Lady of the Lake University, where she teaches marketing in the School of Business and Leadership and is a past recipient of the 1895 Commemorative Award for Faculty Excellence.
"In her role as a public servant, Councilwoman Garcia is a model for others to follow who strive to overcome limitations while achieving their goals through the power of advocacy and education – serving as champion for the next generation of female leaders in the process. Councilwoman Garcia is actively involved with the Girls Empowerment Summit – an event that encourages young women to pursue their interests in STEM-based areas. She personally engages with summit participants to encourage and guide them as they learn about important topics that affect their personal and professional development."