Student teachers impact children through digital learning
Apr 23, 2020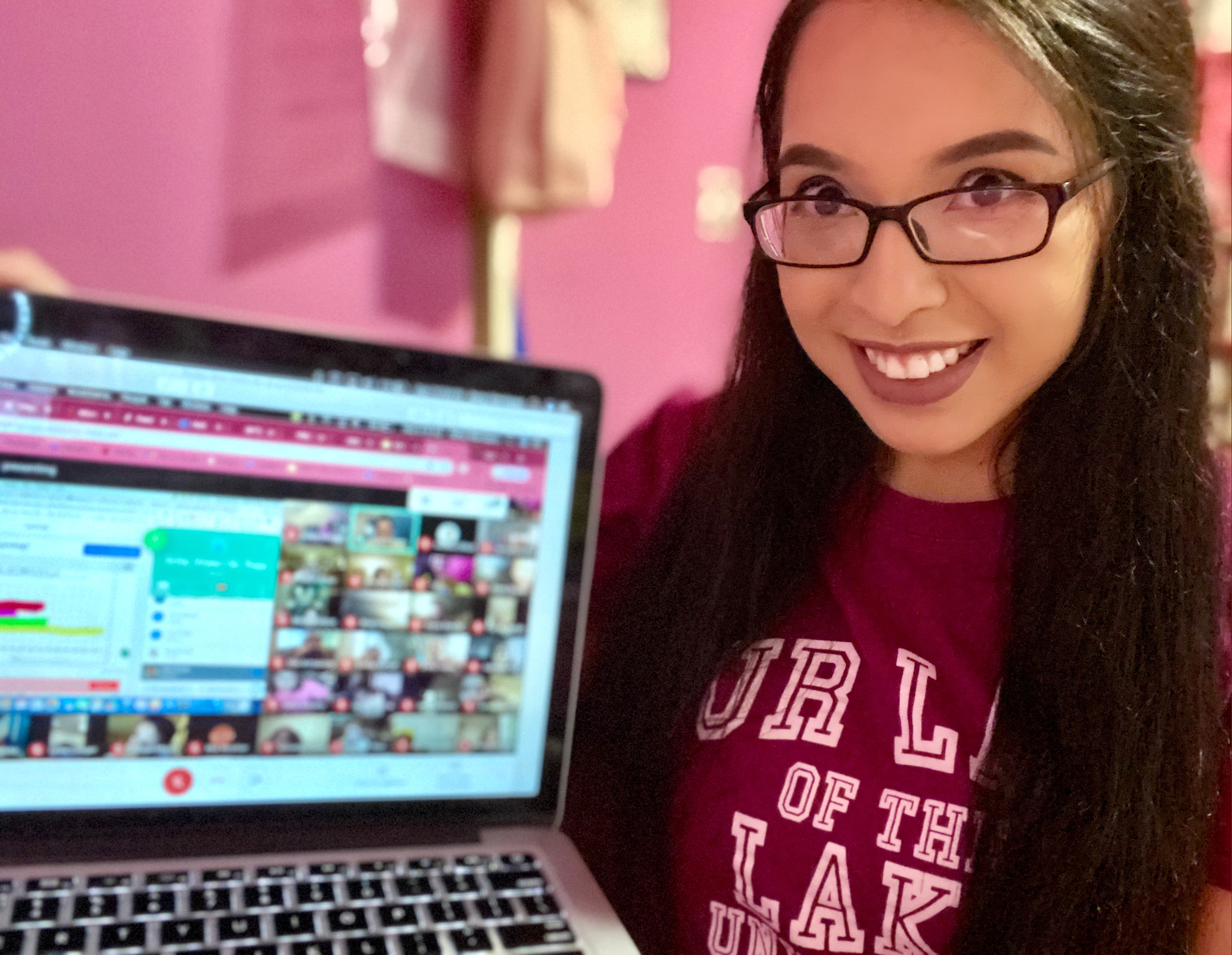 Betsy Manriquez begins the day on Google Meet, a digital platform that connects her to third-grade students at Woodridge Elementary in Alamo Heights.
After 30 minutes, Manriquez, an OLLU student teacher, shuffles to the second of multiple platforms -- Google Slides, Google Classroom, Reading A-Z or SeeSaw -- where she helps assign curriculum for the day.
Once an inspiring classroom educator, COVID-19 has led Manriquez into a new world of teaching -- online all the time.
"Despite using so many online resources, we ensure that we still make the content meaningful, relevant, and provide as much support as possible for our students and their parents," said Manriquez, who teaches Spanish immersion to 44 English-speaking students in two classes.
"We use Google Meet to host live lectures from our homes, while still encouraging whole-class participation and total engagement. We break up our lectures into separate live sessions throughout the day to promote a more individualized learning environment."
Manriquez is one of 10 OLLU clinical teachers on the front lines of elementary digital learning in San Antonio, Northside and Alamo Heights Independent School Districts. They plan lessons with their cooperating teachers, assess student work and meet with students through digital platforms.
"These are amazing future teachers who are dedicated to helping their students while taking care of their own families, working and preparing for their certification exams," said Alycia Mauer, PhD, OLLU Education Department Chair. "I am so impressed with them."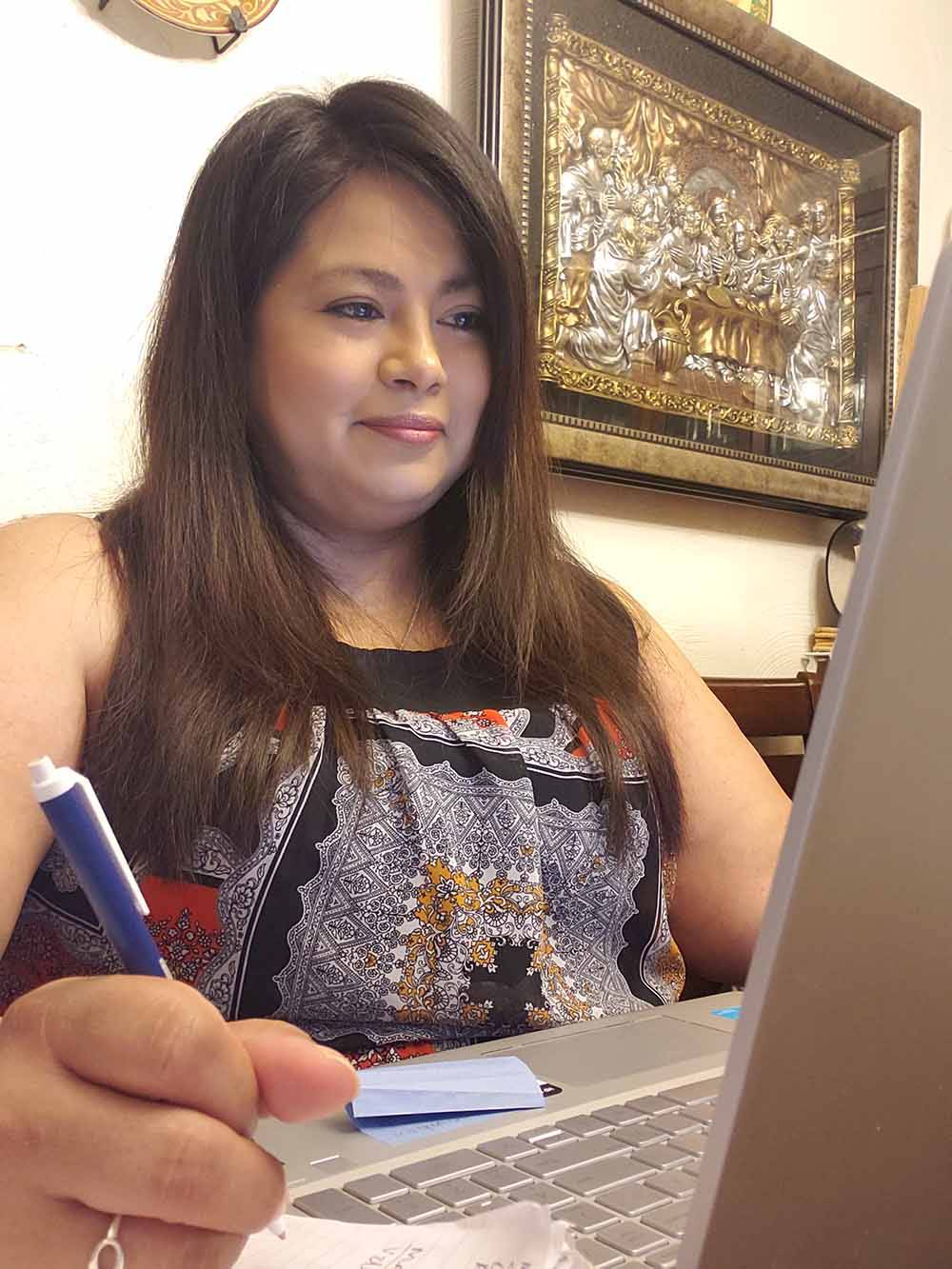 Rosalinda Balderas has navigated a successful transition to remote learning at Crockett Elementary, where she serves as a fifth-grade English as a Second Language student teacher.
"In my new digital setting, I co-teach English Language Arts and Reading, math and science while on Zoom with the students," Balderas said. "I either do a whole group lesson or I conduct a breakout session with a smaller group of students. If I am not teaching, I help answer the questions the students post on the chat."
The experience, while challenging, has been rewarding.
"My greatest joy has been seeing my students' faces again," she said. "I was afraid I would not be able to see them. I have been with them since late September and I have built relationships with them."
At Woodridge, Manriquez is living a dream. She has returned to teach at the school she began attending in fourth grade. And she is working under the teacher she always wanted to have: Alison Vives.
"It was as if by Divine Providence that 13 years later, she would be assigned to be my cooperating teacher," Manriquez said.
The Woodridge community has embraced Manriquez and her fellow teachers. On the day before Easter, 44 students and their parents organized a parade to honor them.
"It was such a beautiful thing to witness that sense of community between both 3rd grade Spanish immersion classes," she said. "The students peeked out of their parents' car windows and sunroofs, holding up signs that read, 'We miss you! Happy Easter!' and 'You all are the best teachers in the world.' I felt so grateful, appreciated and truly part of the Woodridge Elementary family."