Crystal Ibarra - Psychology and Criminal Justice Major - Spring 2021 Senior Spotlight
Apr 27, 2021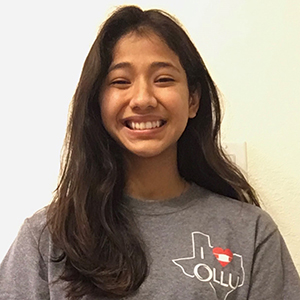 Crystal Ibarra
Major: Psychology and Criminal Justice
Campus Activities and Achievements: Psi Chi Psychology Honor Society, Sociology Department Work Study
Impact of OLLU: OLLU has offered me the tools I needed to reach my full potential. I have grown so much as a person and feel like I am prepared for what is to come.
An important life lesson: Education is about so much more than just good grades, passing a class, or getting your homework done. Higher education provides an environment where you can solve problems using critical thinking, along with offering new opportunities that would have otherwise not been available.
Plans for the future: I am planning on attending graduate school in the fall. I have been accepted into the OLLU Master of Science in Psychology with a concentration in Marriage and Family Therapy program. Then I hope to go on to work on earning my PhD.
I aspire to be a therapist and work with those who suffer from substance abuse. I hope to make a difference in my community by also pushing for the decriminalization of the use of substances by encouraging a rehabilitation approach other than a punishment approach.