Alyssah Gonzalez – Political Science with a Minor in Criminal Justice – Spring 2020 Senior Spotlight
May 08, 2020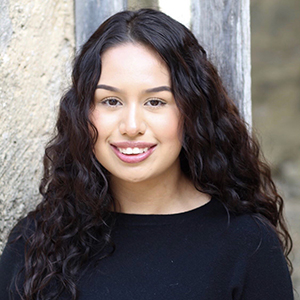 Alyssah Gonzalez
Major: Political Science with a Minor in Criminal Justice
Campus Activities and Achievements: Student Government Association President, McNair Scholar, Kappa Delta Chi Sorority, Inc., Social Justice Living Learning Community Mentor, Alpha Chi Honor Society, Saints Greek Council, Blue Nation Orientation, Criminal Justice Society, Lions Club, Law and Politics Society, L.I.F.E. Program, San Antonio Higher Education Student Representative Association, The City of San Antonio Student Advisory Board
Impact of OLLU: Our Lady of the Lake University has taught me to open my mind and heart to the world around me. I've learned to dig deep within my education and realize the impacts it can make in our communities.

An important life lesson: The only limitations that exist are those that you place on yourself. The world is full of opportunities and the process of one's undergraduate career can reveal potential - just as mine did.

Plans for the future: As in individual who is passionate to see societal change, I hope to use my degree to work with low income communities, including those in the education and prison system. My degree has opened my eyes to the hardships that others around us face and I am passionate to ensure there is a better future for all. I have recently accepted an offer to obtain a Master of Science Degree in Sociology at the University of Texas at San Antonio.