Valarie Cervantes - Interdisciplinary Studies/English as a Second Language Major - Fall 2019 Senior Spotlight
Dec 11, 2019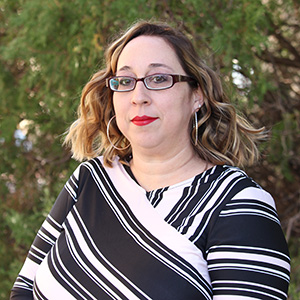 Valarie Cervantes
Major: Interdisciplinary Studies/English as a Second Language
Campus Activities and Achievements: Charles Butt Scholarship recipient through the Raising Texas Teachers initiative; Student Teacher in San Antonio Independent School District, Alpha Chi, National Society of Leadership and Success, Phi Theta Kappa, and TAFE.
Impact of OLLU: Being a student at OLLU has enabled me to stay within my comfort zone with the size of the classrooms, but also step outside of my comfort zone by having professors help me to realize what I am truly capable of and passionate about.
An important life lesson: The biggest life lesson I have learned is to find the silver lining in each obstacle. My plan may not work out the way I expected, but then maybe that plan isn't the path I'm supposed to be on. I have learned to accept the direction I am guided to move in.
Plans for the future: I hope to use my degree to advocate for more change within the education system so that meeting the basic needs of students becomes the first priority in schools. As a community and country we should have enough resources available so that children are not falling through the cracks.