Israel Salgado - Music Major - Fall 2019 Senior Spotlight
Dec 11, 2019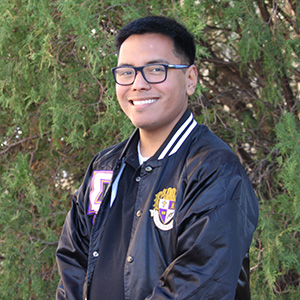 Israel Salgado
Major: Music
Campus Activities and Achievements: Sigma Theta Epsilon National Christian Fraternity, Chapel Choir, Encuentro, Providence Leadership Program, Associate of the Congregation of Divine Providence, Ronald E. McNair Scholar, Student Minister, Music Ensemble Association.
Impact of OLLU: OLLU has impacted my life in a way that I couldn't imagine. From the very first day, I didn't feel far from home, I knew that I was meant to be here. Now that I think about it, it was all Providence. I also felt accepted for who I was as a person and that was thanks to Father Mario Serrano. Furthermore, during these past four years of my life, I have met amazing people and I wouldn't trade it for the world.
An important life lesson: The biggest life lesson I have learned is that no matter what happens in life, never give up and continue striving for what you want in life!
Plans for the future: With my degree and experience at OLLU, I plan to work at a Catholic church as a music minister and demonstrate that praising God through the power of music can change the way people view prayer. I already have been putting my degree to work since this past April when I began to work at St. Benedict Catholic Church. I also work at the Basilica of the National Shrine of the Little Flower. I am a pianist and singer for both churches. Furthermore, after graduation I will be working at Methodist Hospital as a Medical Scribe. While working this job, I will be attending the Alamo Colleges to get my prerequisites for Physician Assistant School.