OLLU acquires collection from late Chicano poet
Jun 29, 2022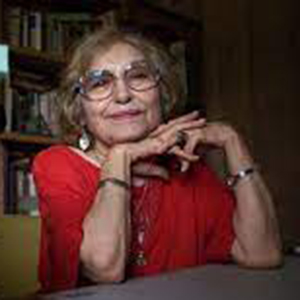 OLLU's Center for Mexican American Studies and Research (CMASR) has acquired a collection of papers from Angela de Hoyos, the late Chicana poet, artist, songwriter and activist.
Her body of work featured feminism, gender and Chicana philosophy as prominent themes. De Hoyos wrote Spanish language song lyrics in the 1950s and poetry and essays in the 1960s and 70s when she emerged as a prominent voice in the Chicano movement.
She also produced drawings and other artistic motifs that included flowers and nature, buildings in the Spanish architectural style, sculptures and family portraits. De Hoyos enjoyed an international reach, as several of her works were translated and published in South America and Europe. The poet and author Raúl R. Salinas referred to her as the "spiritual den mother of Chicano letters."
The Angela de Hoyos papers consist of approximately five linear feet of printed and digitally scanned documents, audio and video saved to CD and DVD, spanning her career from the 1940s through the 2000s.
"The Angela de Hoyos collection is a treasure, a rich and wonderful addition to the Center for Mexican American Studies and Research," said Candace Zepeda, PhD, Dean of Academics and Associate Professor of English.
The papers are accessible in person by appointment at the Special Collections for the CMASR. Please contact archivist Joseph De León at jdeleon6315@ollusa.edu for additional information.