Trustees create scholarship in honor of President and Mr. Melby
May 16, 2022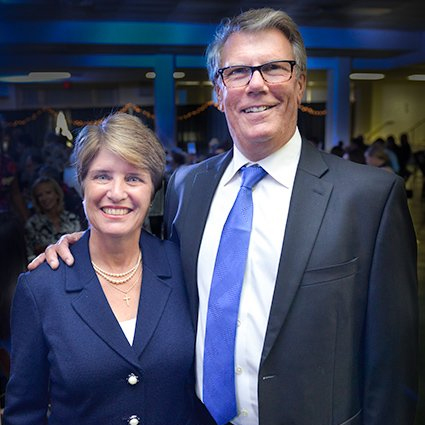 The Board of Trustees has created the Diane E. and David Melby Scholarship. This endowed award will benefit students who demonstrate financial need and are dedicated to leadership and service.
The Trustees created the scholarship to honor the contributions of President Melby and her husband, David.
Under President Melby's leadership, OLLU has completed a $55 million capital campaign, the largest in school history, built the Lake View Apartments, constructed new facilities for campuses in Houston and the Rio Grande Valley and secured a new home for the university's counseling and speech and hearing clinics on San Antonio's West Side.
David Melby, meanwhile, distinguished himself as a community servant and was named 2022 Volunteer of the Year for Catholic Charities of San Antonio. He performed more than 1,500 hours of service, supporting The Guadalupe Community Center and St. Stephen's Care Center, the Mobile Food Pantry, Project Hope, 40 Cans for Lent and Little Pumpkins Palooza.
The scholarship was announced on May 6 at spring commencement. Approximately $10,000 has been raised. The target is $50,000. To learn more or to contribute, visit the scholarship page online .