Celebrating 100 days with OLLU's new president!
Oct 28, 2022
Dr. Abel A. Chávez has marked his 100th day as OLLU president and the community has 15.3 million reasons to celebrate. Check out the highlights from the first three months of the university's 10th President.
Video Heading

Play Video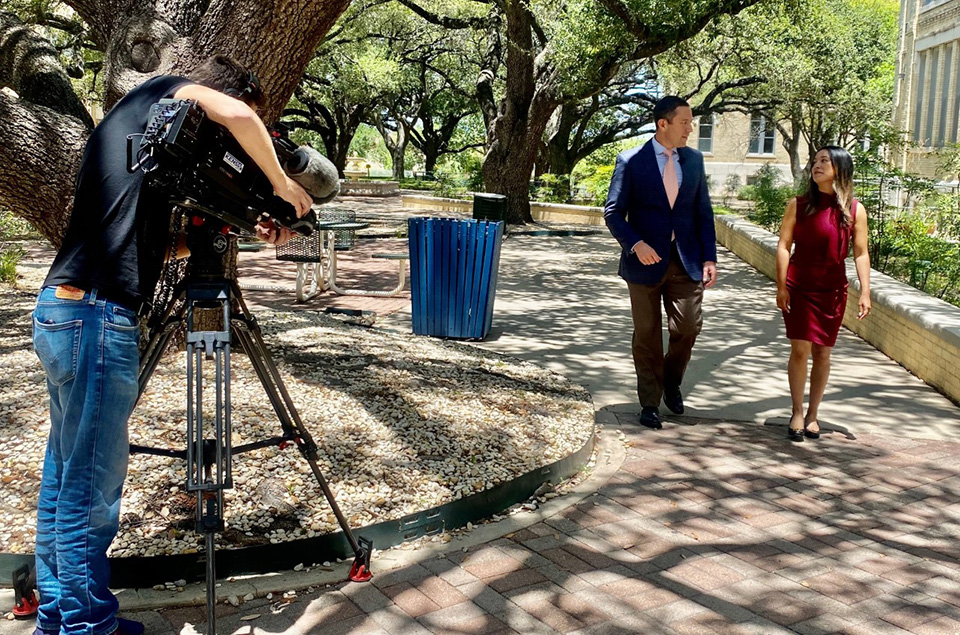 With nearly two dozen images packed into 47 seconds, the slideshow mirrors the rapid-fire pace of Dr. Chávez' early tenure. He's dined with students, met faculty and staff, engaged with local, state and national leaders, granted media interviews and celebrated milestones.
The first 100 days have been a whirlwind, marked by exciting news. On Oct. 26, Bexar County Commissioner's Court awarded OLLU $3.5 million for the Center for Children and Family. That amount brings the 100-day total of university funds raised to $15.3 million!