Trustee receives Higher Education Distinguished Service Award
Mar 04, 2021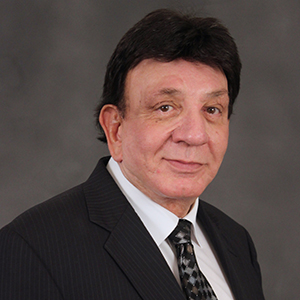 OLLU Trustee Richard A. Castro has received the 2021 Texas Higher Education Distinguished Service Award.
The award recognizes Castro for his extraordinary work as an educator and his positive impact on the education of Texans through philanthropy, leadership and service.
The statewide award was presented on Wednesday by members of the Independent Colleges and Universities of Texas (ICUT), in partnership with the Council of Public University Presidents and Chancellors (CPUPC) and the Texas Association of Community Colleges (TACC), during a virtual celebration.
"Mr. Castro first became involved at Our Lady of the Lake University when his son enrolled but quickly proved his passion for promoting equitable access to higher education by joining our Board of Trustees," said OLLU President Diane Melby, EdD. "Richard understands the power higher education has to lift a person, family and a community."
A member of the OLLU Board of Trustees for six years, Castro started his professional life as a teacher in Eagle Pass.
Castro later became one of the most successful Hispanic McDonald's franchise owners in the U.S., but his passion for education never stopped. As former president of the McDonald's Hispanic Owner/Operator Association (MHOA), Castro initiated the Hispanic American Commitment to Educational Resources (HACER) Scholarship Program, one of the largest scholarship programs for Hispanic students in the nation.
HACER has awarded more than $28 million in scholarships since its inception.'
Castro also helped found Community in Acción, a network of Hispanic community leaders that seek to improve El Paso "by engaging in 'value-driven' initiatives."
A son of immigrants who grew up in Del Rio, Castro taught at Eagle Pass ISD and served as City Manager of Del Rio. Later, he opened a McDonald's franchise in El Paso and became one of the company's largest Hispanic owner with 27 restaurants in Texas and more than 1,000 employees.