PsyD student earns prestigious fellowship and scholarship
Apr 20, 2021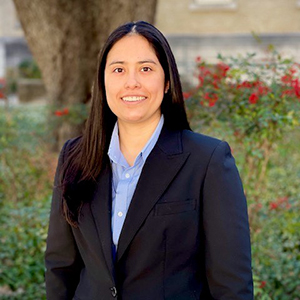 Valerie Perez, a third-year PsyD student, has earned a prestigious fellowship from the American Psychological Association (APA) Minority Fellowship Program (MFP) and a scholarship from the American Association of University Women (AAUW).
"It's an honor to be named an APA MFP Fellow," said Perez, 29, a native of Edinburg. "The AAUW scholarship is given to those who will fulfill the AAUW mission of advancing equity for women and girls through advocacy, education and research. I feel grateful for the encouragement and support that I've received from my professors, colleagues and mentors."
As an APA MFP Fellow, Perez will tackle the stigma of mental health and addiction in racial and ethnic minorities. She will aid in the representation of professional, Latinx women and increase the access to care by breaking down linguistic barriers to Spanish-speaking populations.
"Through this fellowship, I hope to learn about the racial and ethnic disparities that exist within the healthcare systems and the different ways I can help as a future psychologist," she said.
Only seven percent of those who apply are awarded an APA MFP Fellowship. Perez is scheduled to graduate in May 2023.