Professor Quintanilla wins Arts and Letters Award
Oct 29, 2021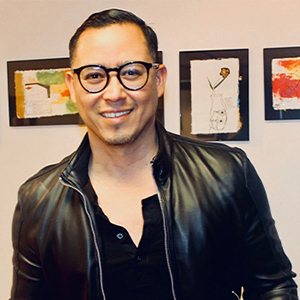 Octavio Quintanilla, PhD, Associate Professor of English, has won a 2021 Arts and Letters Award for Artistic Merit.
Selected for the award by Friends of the San Antonio Public Library, Dr. Quintanilla will be recognized on Nov. 6 at Mission Branch Library with two other winners. The ceremony will begin at 1:45 p.m. in the Robert Anguiano Meeting Room.
A poet, photographer, author and visual artist, Dr. Quintanilla served as the 2018-2020 San Antonio Poet Laureate.
For over 49 years, the Arts & Letters Awards has recognized and celebrated achievement by individuals who have demonstrated outstanding accomplishments and whose dedication and devotion to their chosen artistic fields have served to enrich the cultural and spiritual life of San Antonio. Previously, this award has acknowledged legendary artists like Sandra Cisneros, Carmen Tafolla, Henry Brun, Bill Fitzgibbons amongst many others.