OLLU salutes alumni during Hispanic Heritage Month
Sep 13, 2021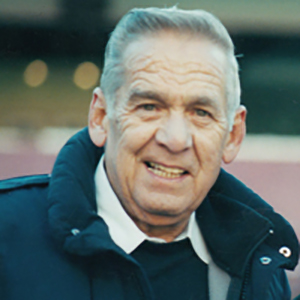 Our Lady of the Lake University salutes its outstanding alumni for pioneering contributions to their communities during National Hispanic Heritage Month, which runs from Sept. 15 through Oct. 15.
Gil Coronado (BA 1975) is the founder of National Hispanic Heritage Month. A retired Air Force colonel, he persuaded Congress in 1988 to create a 30-day period to celebrate the contributions of Hispanics to America. One year later, the U.S. began to observe National Hispanic Heritage Month.
For the next month, OLLU will feature distinguished Hispanic alumni on social media. Posts will appear each Wednesday on OLLU Facebook, OLLU Twitter and OLLU Instagram.
After dropping out of Lanier High School at the age of 15, Coronado joined the Air Force. He completed tours in Thailand, Panama, Germany, Spain and other countries. In the 1970s, a commander told Coronado that he would never be promoted again without a bachelor's degree.
Coronado enrolled at OLLU and earned a degree in sociology. "Instead of reporting to work, I reported to the Lake," he said. "My superiors wanted me to get my degree so I could advance."
Fourteen years after earning his degree, National Hispanic Heritage Month was born. Ten years after that, OLLU invited Coronado to deliver the commencement address to the Class of 1999. A rousing ovation followed his address.
Coronado became an alumni donor.
"The values OLLU instilled in me came through in the classroom, from nuns and fathers," he said. "The Lake made it possible for me to advance in life."